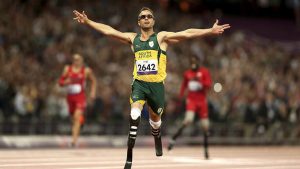 Watching Oscar Pistorius sprint on prosthetic legs can make modern medical devices appear far removed from more traditional manufactured products. Certainly, it can be difficult to connect the production of Oscar's blades or high-tech devices that aid cataract surgery, for example, to the manufacture of metal brackets or kitchen sinks. Yet, both medical device and traditional manufacturers must develop good manufacturing practices (GMP) that include appropriate, designed-in user interfaces, adherence to regulations, and quality assurance processes that include worker health and user safety. When it comes to medical device fabrication, a key concern of the Federal Drug Administration (FDA) is contamination, so regulations address a range of issues, including building design, employee training, and environmental controls.
Clean Air Industries
This blog profiles types of customers who desired clean air in their manufacture of medical products and the Sentry Air products that solved their problems.
Epoxy and Adhesive Fume Control
Bulow Biotech Prosthetics fabricates functional and cosmetic prostheses for individuals who suffered amputation of an extremity.

They produce their custom prosthetics, using epoxies and adhesives that off-gas, in a typical office building where installation of a ducted fume ventilation system was bid at over $23,000.

Instead of going that route, Bulow Biotech purchased a Sentry Air Model 400 Dual Arm Fume Extractor and positioned it on a shelf over the adhesives workbench.
The Model SS-400-FSD unit is a fraction of [a ducted ventilation system], is very quiet and works so well that it is difficult to smell any trace of chemical in our laminating room where all resins and adhesives are used.

– Kirk Simendinger, Certified Prosthetist. 
Their experience left them "very impressed with the efficiency, noise level and price of a unit that does a wonderful job of making our work environment safer and more enjoyable to work in."
The Model SS-400-FSD is typically equipped with heavy-duty casters and flex-arms capable of 360 degree rotation and is used in a variety of medical and industrial applications.
---
Extracting Adhesive and Solvent Fumes
A manufacturer of equipment for MRI systems used two Sentry Air dual-arm fume extractors to improve process flow. Process flow is a key consideration of GMP because it defines key process steps and affects workers, equipment and materials.
They use one Model # SS-450-FSD Dual-Arm Fume Extractor to captures fumes created in their adhesive application process and a second unit to remove strong fumes created in their cleaning process.
"Prior to using the Model 450, our adhesive application process was located far from our production line because the fumes were very strong. The use of the Model 450 allowed us to move the process back to our production line and has dramatically improved process flow."
---
Dust Control
A producer of products that use silver-coated fabric for the treatment of wounds, burns and some surgical procedures wanted to reduce the particulate count, produced primarily by the fabric in use, in their production facilities.

They chose two Model 2000 Free-Hanging Air Cleaners. These ambient-air, dual-stage filtration systems reduced particle counts by as much as 90%.
After installing the Sentry Air free hanging system the particulate count was not over 500,000 and most of the time it was below 300,000.
In GMP guidance for medical products manufacturers, the FDA regulations address the reduction of particulate contamination throughout Section 6 Buildings and Environmentof the document.
---
Biomaterial manufacturing via cell culturing
Ecovative Design makes products for shipping, construction and automobile manufacturing from agricultural by-products and fungi. That's right: they use mushrooms and the inedible parts of farm crops to produce biomaterials that can replace petroleum-based foams.
Their products are not medical products, but their manufacturing processes require similar high standards for contamination control.
The FDA provides GMP design examples that limit opportunities for contamination. At Sentry Air, where clean air for workers and products is our full-time endeavor, we especially like this solution:
"A small laminar flow unit and curtains can create a small, but very clean area."
FDA, Medical Devices, Chapter 6, Building and Environment, Analyze Operation
At Ecovative Designs, our Portable Clean Rooms and Ductless Fume Hoods provide the sanitary work spaces necessary for culturing fungal cells and preparing media.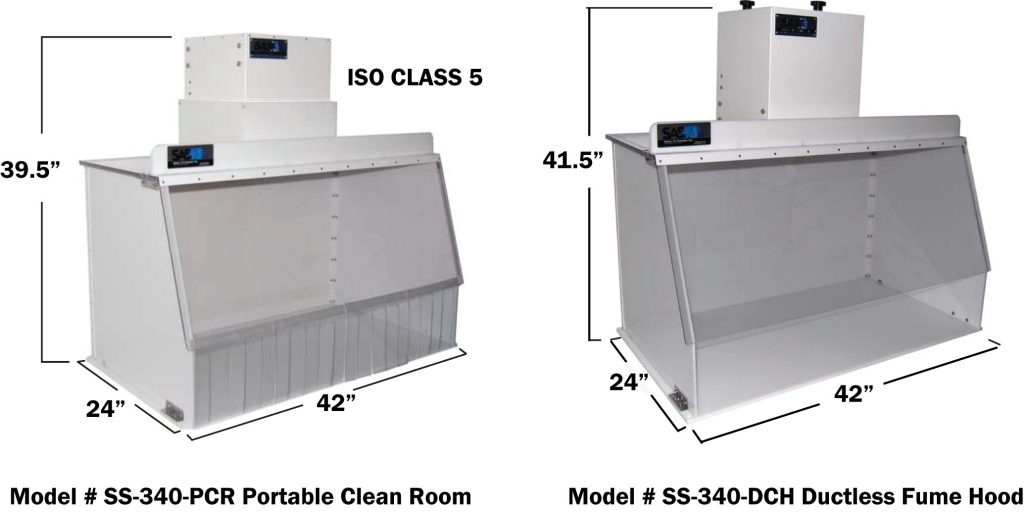 "The Sentry Air Systems ductless hoods provided an ideal solution, rapidly delivering a complete laminar flow hood that continues to perform even years after the original purchase." Gavin McIntyre, Ecovative Designs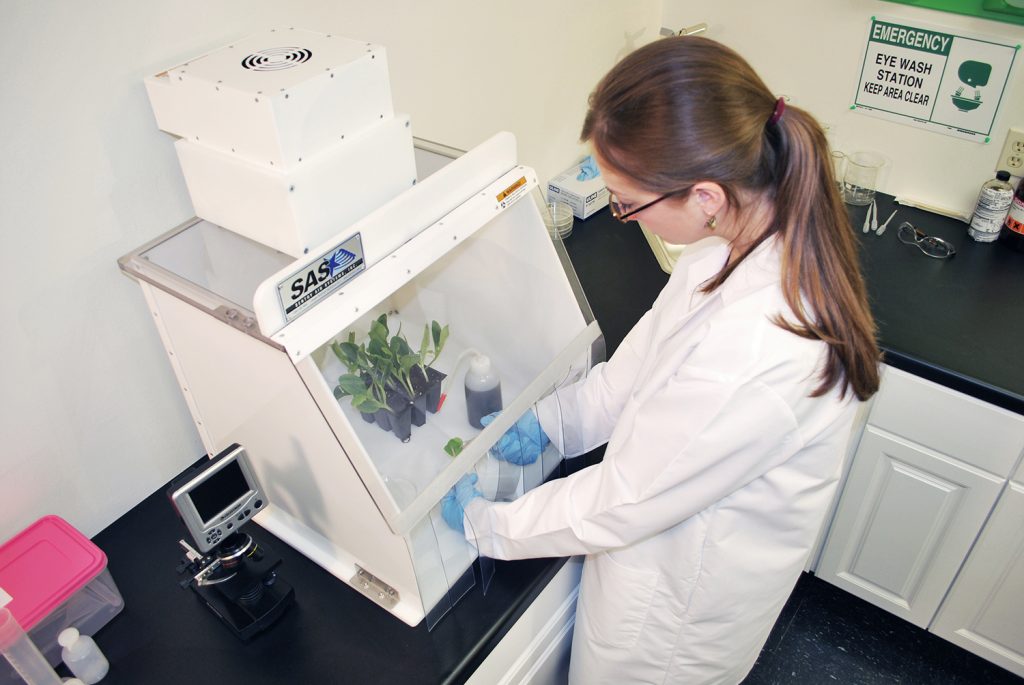 Like all Sentry Air standard hoods, the SS-340-PCR fits on a standard workbench; no additional furniture is required.
---
Contact us today to discuss with an application specialist to help you select the best-suited application for your medical or biological facility.



Call us today at 1-800-799-4609
---
Resources
Do It By Design, An Introduction to Human Factors in Medical Devices
http://www.fda.gov/downloads/medicaldevices/deviceregulationandguidance/guidancedocuments/ucm095061.pdf
Medical Device Quality Systems Manual Quality System (QS) Regulation/Medical Device Good Manufacturing Practices
http://www.fda.gov/MedicalDevices/DeviceRegulationandGuidance/PostmarketRequirements/QualitySystemsRegulations/default.htm#exempt