Tabletop Tobacco & Smoke Extraction
Smoke Sentry
Model # SS-200-SMK
The Smoke Sentry fume extractor offers an effective, quiet and economical solution for businesses and homeowners looking to remove odorous cigarette smoke and tobacco odor. This compact, portable smoke extractor pulls up to 100 CFM of contaminated air through HEPA and Carbon filters where the air is cleansed of hazardous particulate commonly found in smoke haze. $765 including filters.
Unique to many smoke eliminators on the market, the Smoke Sentry is constructed of high quality, commercial-grade materials designed for longevity and durability. The Smoke Sentry can handle continuous running without overheating, and maintenance is as simple as an occasional wipe down and filter change.
Position the Smoke Sentry near an ashtray for source capture extraction or set it on a table or bar for ambient smoke and vapor removal. By scrubbing the air of harmful smoke and liquid cigarette vapor, a room is more appealing to customers, employees and guests. Additional benefits include the capture of harmful cigarette and tobacco smoke, removal of airborne particulate, and creating a more appealing environment for customers, visitors, and employees. Typical applications include game halls, restaurants, bars, clubs, casinos, cigar lounges, and residences.
As a companion to the Smoke Sentry, our line of portable and free-hanging room air cleaners offer added air filtration.
Specifications
Cabinet Dimensions:

10.5"L x 8"W x 10.75"H

Weight:

12 lbs.

Cabinet Material:

16 ga. carbon steel

Motor:

Fractional Horsepower

Available Filter
Efficiencies:

HEPA Filter - Up to 99.97% efficient on particles down to 0.3 microns in size.
ASHRAE Filter - Up to 95% efficient on particles down to 0.5 microns in size.
ULPA Filter - Up to 99.9995% efficient on particles down to 0.12 microns in size.
Activated Carbon & Specialty-Blended Filters - Efficiency varies per chemical.

Air Volume:

Up to 100 CFM

Electrical:

115/1/60, .3 amps
220/1/50, .2 amps

Sound Level:

Approx. 58 dba @ 3' from inlet

Warranty:

Limited two-year warranty from date of shipment on defects due to materials or workmanship.

Patented Design:

U.S. PATENT #5,843,197
All specifications are nominal and subject to change without notice. Not intended for explosive or highly flammable applications. (i.e. when the Lower Flammability Limit is exceeded for any given chemical). Please consult the specific MSDS for questions regarding flammability limits.
Accessories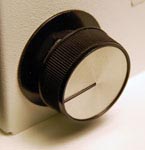 Variable Speed Controller
SS-000-VSC
Control air velocities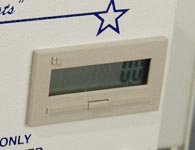 Hour Counter
SS-000-HC
Displays hours unit has
been in operation.
REPLACEMENT
FILTERS