Biological Safety Cabinet Class II Type A2
3', 4', & 6' Wide NFS Certified Biological Safety Cabinet
Model # BSCIIA2-3, BSCIIA2-4, & BSCIIA2-6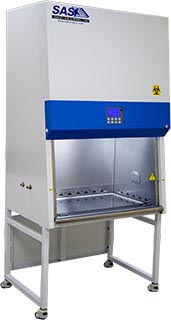 Ships within 24 hours
If you want to protect your research, yourself or the external environment from exposure to biohazards and you also need to protect your process from contaminations, a Biological Safety Cabinet Class II Type A2 will be an excellent choice. Primary applications include (but are not limited to): pharmaceutical, toxicological, microbiological and cell culturing. Please ensure your BSC is NSF Certified (the United States National Sanitation Foundation).
Class II biological safety cabinets are primary engineering controls typically used for microbiological studies, cell culture, pharmaceutical procedures and toxicology. BSC classifications and standards for the United States are set by NSF International (formerly the National Sanitation Foundation). NSF defines four types of Class II cabinets (A1, A2, B1 and B2) that are distinguished by differences in airflow patterns and velocities, HEPA air filter positions, ventilation rates and exhaust methods.
This unit was tested and certified by a 3rd party to assess that it meets compliance with all specifications outlined in NSF/ANSI-49. View the report here (PDF).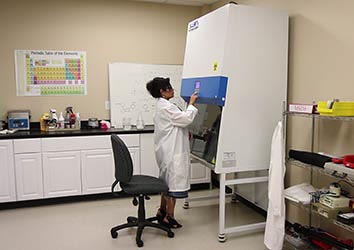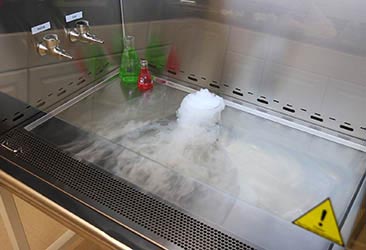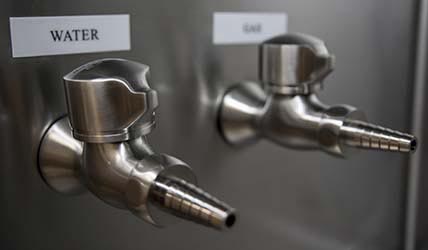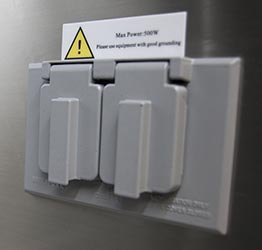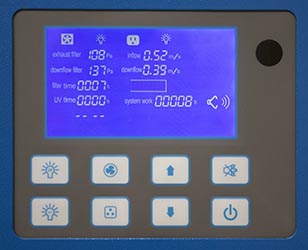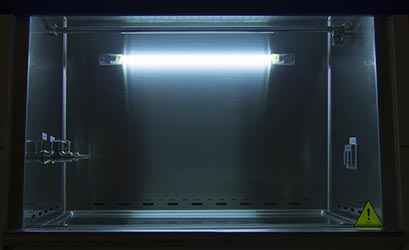 Specifications (3' Model)
Unit Dimensions:

External Size: 42.8*30.5*89.2
Internal Size: 35.8*23.6*25.9
Work Surface Height: 29.5
Max Opening: 22
Tested Opening: 8


Materials:

Working Area: 304 Stainless Steel
Cabinet Frame: Cold Rolled Steel
w/ Anti-Bacterial powder coating


Total Weight:

Approx. 596 lbs.

Filter Efficiencies:

HEPA Filter - Up to 99.97% efficient on particles down to 0.3 microns in size.


Air Volume:

Inflow: 205 CFM
Downflow: 375 CFM
Exhaust: 211 CFM


Electrical:

115/1/60, 2.7 amps
220/1/50, 1.4 amps

Sound Level:

Approx. 49-61 dba @ 3' from hood inlet

Warranty:

Limited two-year warranty from date of shipment on defects due to materials or workmanship.

Max Operating Temp:

Not to exceed 170 degrees Fahrenheit
All specifications are nominal and subject to change without notice. Not intended for explosive or highly flammable applications. (i.e. when the Lower Flammability Limit is exceeded for any given chemical). Please consult the specific MSDS for questions regarding flammability limits.