Fume Extractor Arms &
Exhaust Hoses for Fume Control
Sentry Air Systems offers standalone extraction arms for a wide array of applications that require the removal of airborne fume and particulate. Fume extraction arms and exhaust hoses can be used in combination with the majority of Sentry Air Systems' air purification units, but may also be used be as an attachment to your existing fume extraction equipment or exterior ventilation systems.
The Fan-Powered and Non-Powered Wall-Mounted Exhaust Arms are capable of 180-degree rotation and feature a self-supportive and flame-retardant flex arm. These fume extraction arm options are suitable for applications including welding, soldering, chemical fume control, epoxy fume control, laboratory use, and a variety of processes performed in the manufacturing, laboratory, general construction, and medical industries.
Flexible arms [non-mounted] are available in semi self-supportive and "python-style" flexible hose models. The black Flex Sentry™ is flame-retardant and therefore useful for high heat applications such as welding and soldering. The white Flex Sentry™ can be used for general industrial fume extraction scenarios, including chemical fume and dust control. The "Python" Style Hose is flame-retardant and can be used for applications performed in hard-to-reach places, such as tank welding and elevated raptor welding. A magnetic capture hood is also available for the "python-style" hose, which allows operators to secure the hose inlet to metal surfaces and operate "hands-free."
Mounted Fume Extraction Arms
Flexible Fume Extraction Arms & Hoses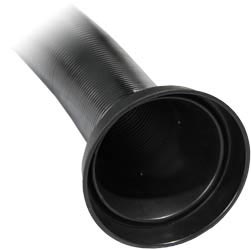 Black Flex Sentry™
Semi Self-Supportive
Flame-Retardant
Available in Various Sizes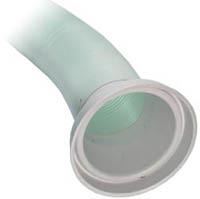 White Flex Sentry™
Semi Self-Supportive


Available in Various Sizes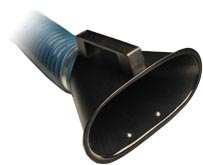 "Python" Style Hose
Flexible w/ Magnetic Hood
Flame-Retardant
Available in Various Sizes
Heavy Duty Extractor Arms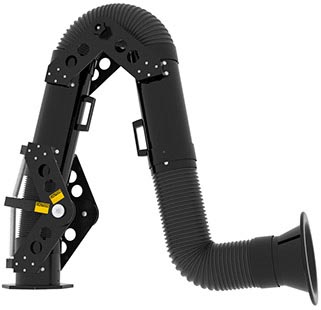 7' HD Extractor Arm
Self-Supportive
Flame-Retardant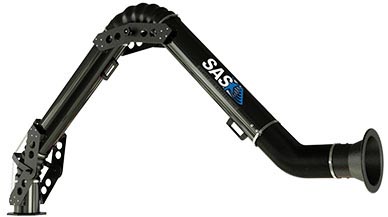 10' HD Extractor Arm
Self-Supportive
Flame-Retardant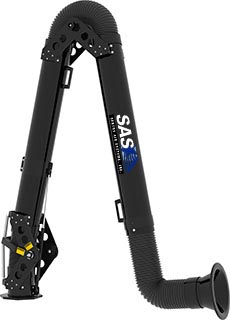 12' HD Extractor Arm
Self-Supportive
Flame-Retardant

NAME

TYPE

MATERIAL

DESCRIPTION

Semi-self Supportive

Rigid, self-supporting PVC

Interior diameter of hose can be reduced or expanded by hand up to 25% of the original interior diameter
Chemical Resistant
Manufactured with flame retardant materials

Semi-self Supportive

Rigid, self-supporting PVC

Interior diameter of hose can be reduced or expanded by hand up to 25% of the original interior diameter
Chemical Resistant
Manufactured with flame retardant materials

Flexible w/ Magnetic Hood

Reinforced, lightweight PVC

Highly flexible
Good Chemical and moisture resistance
UL 94V-0 flame retardant

HD Arm
[7', 10', & 12']

Heavy Duty, Self-Supportive

Rigid Segment: Aircraft-grade aluminum
Flexible Segment: Neoprene coated polyester
Swivel Joint: Polypropylene

Flexible Segment

Good flexibility
UL 94V-0 flame retardant
Excellent abrasion and chemical resistance

Exhaust Arm
[Powered & Non-Powered]

Wall-Mounted, Semi-self Supportive

Flexible Segment: Rigid, self-supporting PVC
Swivel Joint: Stainless Steel

Flexible Segment

Chemical Resistant
Manufactured with flame retardant materials