Portable Clean Room
The Portable Clean Room is a compact positive pressure system designed to provide exceptionally clean laminar airflow inside the hood. This system utilizes a dual stage filtration process which consists of a MERV8 pre-filter and a HEPA filter with an efficiency rating up to 99.97% efficient on particles .3 micrometers and larger. For applications requiring a higher efficiency an ULPA filter is available with an efficiency rating of up to 99.9995% at .12 micrometers.
Traditionally, companies that desired a clean sterile work space would have to convert an entire room into a HEPA filtered positive pressure area, and end up spending tens of thousands of dollars and take up excess room. However, our portable clean rooms are designed to be cost saving, by offering a compact solution that requires very little space and as much mobility as needed.
Select Your Size:
12"
18" ISO Pure
18"
24"
30"
40"
What is laminar air flow?
Laminar air flow is when a stream of constant air is provided with the same speed and direction, with no crossover of air stream.
The Vertical Laminar Flow Hood is rated as an ISO Class 5 clean room cabinet. It protects the process by utilizing a vertical laminar flow pattern and dual-stage filtration system that delivers positive-pressure, purified air through a pre-filter and main filter. The main filter is typically either a HEPA or ULPA filter depending on the efficiency desired. The HEPA filter is up to 99.97% efficient on particles 0.3 microns and larger, while the ULPA filter is up to 99.9995% efficient on particles 0.12 microns and larger.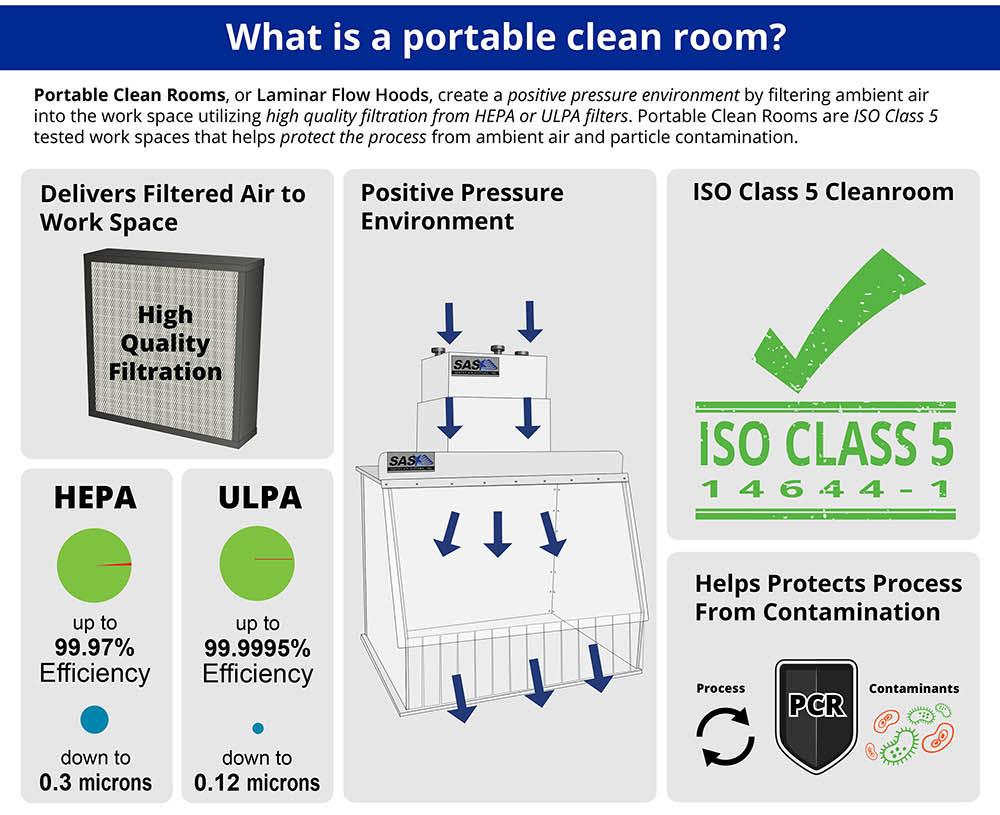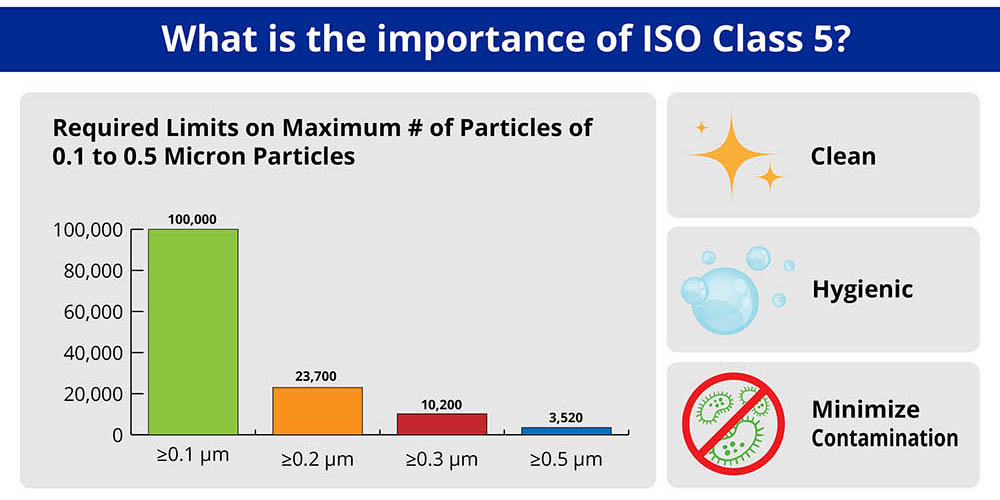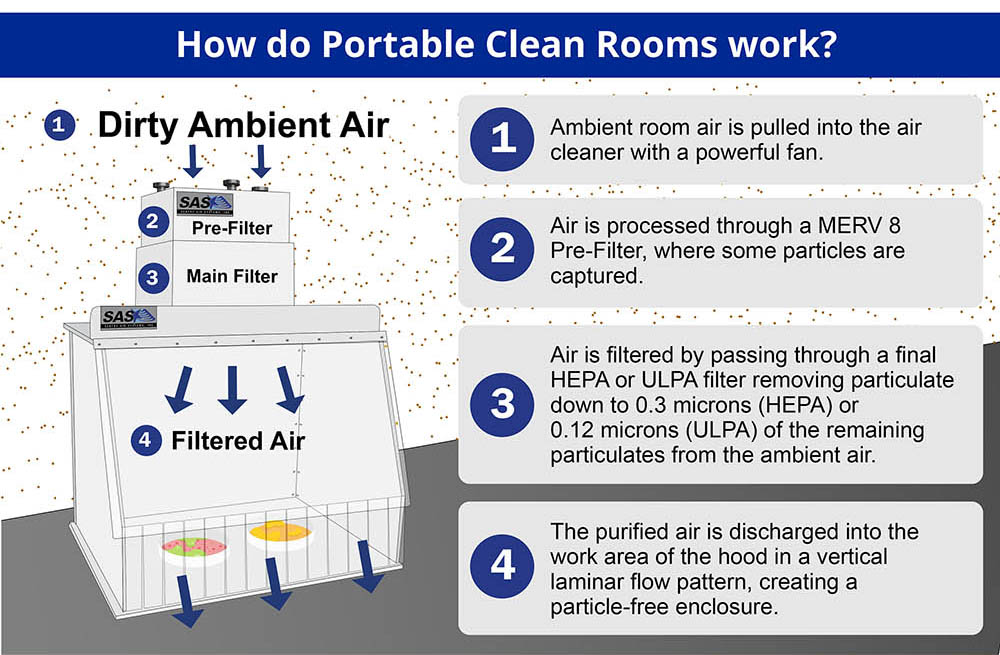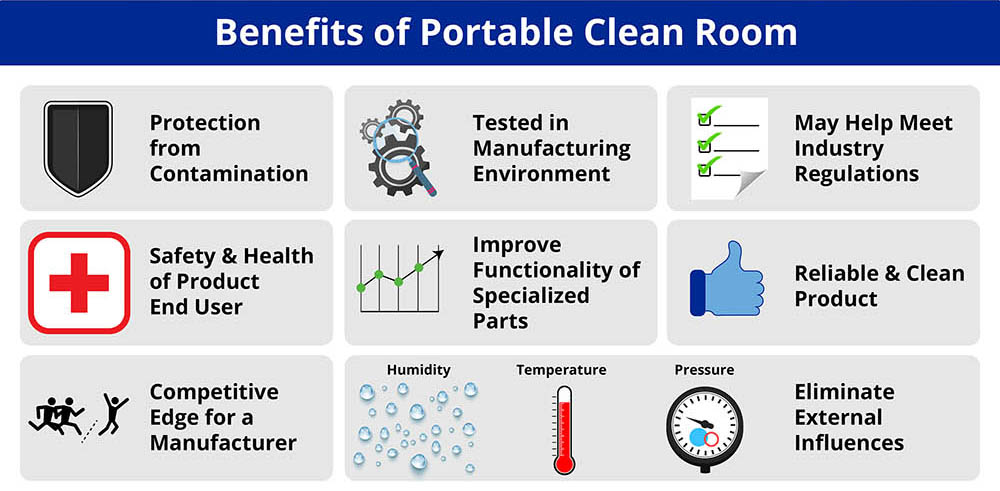 Configurations
Applications
Data Recovery

Tissue Culture

Botany

Projection Lens Assembly

Cleaning

Medical

Stem Cell Therapy PRP

Compounding

Manufacturing

Pharmaceutical

Commercial

Laboratory

Sterile Cleaning Environment
Resources