Portable Spray Booth
Portable Spray Booths, or portable paint booths, are optimal hooded solutions for entrapping applications that involve light spray painting, aerosol sprays, epoxy overspray, airbrush spray painting, and a variety of other processes that emit hazardous fumes. In all of these cases, the spray booth provides a safe environment for the user, all while conforming to the regulations implemented by the EPA and OSHA.
This hooded enclosure is specifically designed to utilize the strengths of an internal spray filter, HEPA filtration, and Activated Carbon filtration to contain hazardous particulate and unwanted odors. It is a ductless system, and does not require any external venting, which makes it an optimal solution for indoor environments where external venting is not practical or desired.
View Custom Portable Spray Booths
Select Your Size:
30"
40"
50"
60"
Portable Spray Booth features and benefits
Environmentally-Friendly: Portable Spray Booths extract hazardous particulate in filters so they can be disposed of properly.
Increase Efficiency: While it may often go overlooked, the time and money spent by removing dirt spots from an unclean environment can become quite detrimental to workflow.
Reduce Your Waste: By spraying in a controlled environment, you eliminate the effects of inclement weather, wind and dust that would cause you to repaint.
All specifications are nominal and subject to change without notice. Not intended for explosive or highly flammable applications. (i.e. when the Lower Flammability Limit is exceeded for any given chemical). Please consult the specific MSDS for questions regarding flammability limits.
Accessories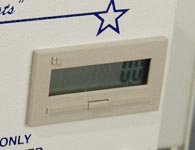 Hour Counter
SS-000-HC
Displays hours unit has been in operation.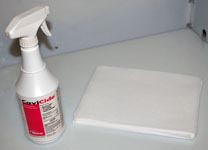 CaviCide w/ 25 Wipes
SS-025-CSW
Surface disinfectant
and decontaminant cleaner.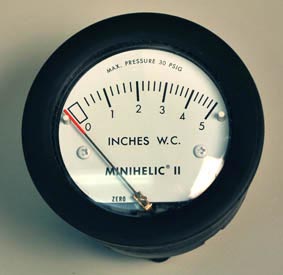 Magnehelic Gage
SS-300-MAG

Resources