Letter From the President
Building Sentry Air Systems has been a labor of love. The first step in its development occurred after 20 years in the air purification industry selling competitive products. It seemed to us that the products we were selling lacked genuine inspiration. They were generic, over-priced, and lacked in quality and innovation. We decided at that point to design something ourselves.
As a first step towards our goal of inspired air purification products, we focused on the electronics industry and addressed fumes generated from soldering operations. The objective was to design a product that was smaller, more efficient, and more economical than other products offered at the time. After years of research, design, and prototyping successes and failures, the end result was a simple and effective unit that met our initial objectives: The Sentry Air System Model 100. The very first unit was sold to Carlingswitch Corporation in 1995. That was a stellar day. Since then, we have continued to design and introduce to the marketplace a steady stream of reliable and efficient air quality improvement products.
Every Sentry Air Systems unit is proudly manufactured in the United States. We take great pride in the composition of our products, and as such, we build superior-quality equipment. Each product design has our customers' needs and wants in mind; so much so that we develop customized units for unique applications when requested. Our products are highly effective, easy to use, and require very little maintenance.
Sentry Air Systems exists to serve our customers and our employees. We want to leave our mark on the world by enriching people's lives through the health benefits of cleaner air, while simultaneously providing our employees with a positive, wholesome, and fulfilling environment in which to pursue their careers.
In times to come, we shall continue to expand our products and to improve our company through ethical management and a highly competitive desire to succeed. Our goal is to help make this world a better place by protecting the air we all breathe.
Thank you for your interest in Sentry Air Systems, Inc.
Sincerely,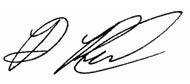 President
Sentry Air Systems, Inc.
Corporate Overview | Testimonials | Blog | Global Sales | Letter From the President