Over the past few years, there has been a growing concern with overall Indoor Air Quality with pollutants being entered into the home and office space more frequently. As research has indicated, people are now spending roughly 90 percent of their time indoors, with a much higher risk of being exposed to health hazards that range from low volatility to life-threatening.
Additionally, indoor air pollutants can be especially dangerous to children, the elderly, individuals suffering from chronic illness, disease, or respiratory sickness.
Your Guide to Clean Indoor Air
Indoor Air Quality is often an overlooked factor of one's health and environment as it refers to the respirable air quality within a building, structure, or residence. Implementing safety measures and controls to minimize the most common indoor air pollutants can help reduce potential health hazards. This guide will provide detailed information about what common air pollutants can be found, as well as solutions to help provide a better respirable environment for your home or workspace.
Indoor Air Pollutants, Examples, and Sources

Asbestos
Biological Pollutants
Carbon Monoxide (CO)
Formaldehyde/Pressed Wood Products
Lead (Pb)
Nitrogen Dioxide (NO2)
Volatile Organic Compounds (VOCs)
Pesticides
Radon (Rn)
Indoor Particulate Matter
Secondhand Smoke/ Environmental Tobacco Smoke
HVAC, Stoves, Heaters, Fireplaces, and Chimneys
Building Materials
Effects of Indoor Air Pollution
Asbestos
Asbestos, a heat-resistant fabric, used mostly for insulation, is most commonly found in older homes. If undisturbed, asbestos generally does not pose a health threat, however, elevated concentrations of asbestos can become airborne by cutting, sanding, or remodeling. If untreated, the quality of your indoor air can be severely compromised and expose individuals to SEVERE HEALTH CONCERNS, such as: Mesothelioma, Asbestosis, or Lung Cancer.
Biological Pollutants
The term biological pollutants typically refers to living organism produced waste and the shedding of substances that could harm the quality of the environment. From animal dander, dust mites, mold, and pollen, to more dangerous contaminations like bacteria and viruses, health hazards carry an equally wide variance of severity ranging from coughing, digestive problems, and sneezing, to influenza, chicken pox, or measles.
HVAC, Stoves, Heaters, Fireplaces, and Chimneys
Many indoor air quality problems stem from inadequate ventilation and the lack of routine maintenance. While this is a common problem found in many homes, it is also one of the leading causes of poor indoor air quality by releasing polluntants such as carbon monoxide, nitrogen dioxide, radon, and other harmful respirable particulates into the environment.
Reducing Indoor Air Pollution
When you hear someone mention air pollution, do you envision images of dark gray smoke coming out of a silo, or maybe a car with exhaust coming out of its pipes? Either way, you picture it, it is hardly ever in consideration of the fact that the most dangerous air pollutants can be found inside of your home, office, or workspace. While pollutants are considered ANY substance that contaminates the environment (water, air, atmosphere), there are common pollutants that can be found in your everyday living that you may not consider, and these are the indoor air pollutants that you need to be actively seeking to reduce.
Fortunately, there are several ways you can implement simplistic methods to cut down your risk of being exposed to indoor air pollutants and the health hazards they can present.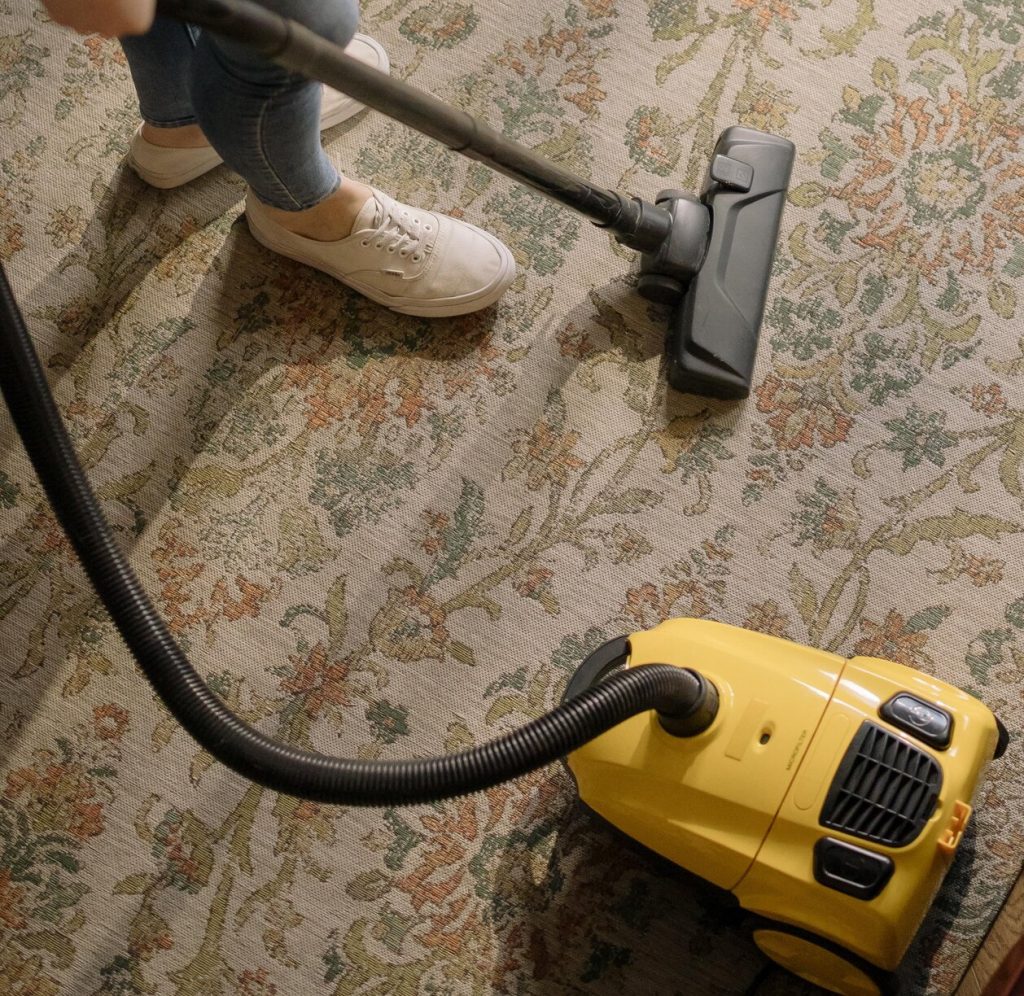 15 Simple Solutions to Improve Your Indoor Air Quality
Change your filters frequently
Clean your home, office, or workspace routinely
Utilize cooking vents
Make sure to "beat" carpets and rugs outside or in a cleanroom environment
Buy plants for indoors and remove them when they are dying
Invest in an air purification system
Have your residence or workspace checked for mold and allergens
Replace incandescent lights with fluorescent light bulbs
Control the humidity in your home, office, or workspace with a humidifier or dehumidifier (dependent upon your environment)
Purchase products that have the Energy Star label
Avoid smoking indoors
Minimze cluttered areas
Keep trash covered or closed
Dust, clean, and vacuum frequently
Ensure there are no leaky pipes, or standing water
Modular Solutions for Indoor Air Quality
Model 200 Personal Air Cleaner – SS-200-PRAC
Best Use: Personal air filtration for a teacher's desk or faculty offices

Benefits:
• Portable ambient air filtration
• Filters air to protect nearby staff
• Small footprint
• Simple no-tool filter change
• Long Filter Life
• Low Maintenance
• No ductwork or makeup air required

Filters:
• HEPA filter (up to 99.97% efficiency on particles as small as 0.3 microns)
• ULPA filter (up to 99.9995% efficiency on particles as small as 0.12 microns)

Air Volume: 100 CFM
---
Model 300 Air Cleaner with UV-C Light – SS-300-UVC-PRAC
Best Use: Air filtration in COVID-19 hotspots such as nurses office or isolation room

Benefits:
• UV-C light filter disinfection cycle
• UV-C light cleanses filter with proven germicidal wavelength of 253.7 nm by inactivating microorganisms and viruses' DNA/RNA.
• 10 minute dwell time effectively inactivates SARS-CoV2 (the virus that causes COVID-19)
• Portable ambient air filtration
• Filters air to protect nearby staff and students
• Simple no-tool filter change

Filters:
• HEPA filter (up to 99.97% efficiency on particles as small as 0.3 microns)
• ULPA filter (up to 99.9995% efficiency on particles as small as 0.12 microns)

Air Volume: 350 CFM
---
Model 700 Ambient Air Cleaner – SS-700-FH
Best Use: Classroom or large room air filtration to prevent transmission of viruses.

Benefits:
• Commercial grade ambient air filtration
• Dual main filters
• Filters air to protect nearby students and staff.
• No floor space required
• Multiple configurations: hang from ceiling, mount on wall, or a stand

Filters:
• Quad Filtration chamber – 2 pre-filters and 2 main filters.
• HEPA filter (up to 99.97% efficiency on particles as small as 0.3 microns)

Air Volume: 480 CFM
---