Custom Fume Hoods
At Sentry Air Systems our Research & Development team has extensive knowledge and expertise in the design, engineering, and fabrication of various "customer-specific" hoods. Custom specifications can be applied to Ductless Fume Hoods, Portable Clean Room Hoods, Ductless Spray Booth Hoods, and Exhaust Hoods.
Whether you have specific requests for size, material, air volume, application-specific additions or amendments; Sentry Air Systems will have a solution for you.
Examples of Custom Modifications:
Custom sizes & dimensions
Specified hood material & color
Hood transparency
Sink & other custom cutouts
Slip-hatches
Accessories for hanging equipment
Multiple points of entry
Multiple folding hinged lids
Anti-static
Blower configurations
Mounting options
Features:
High Efficiency HEPA Filtration
Available Internal Spray Filter
Adjustable Speed Controller
Quiet Operation
Long Filter Life
Reliable, Low Maintenance

Typical Applications:
Chemical Fume Control
Pharmaceutical Powder
Soldering
Particulate Extraction
Light Spraying
Laminar Flow Hood
What are the steps to creating your Custom Fume Hood?
Consultation with a Sentry Air Systems Applications Specialist.
A detailed conceptual drawing that includes technical specifications and configurations is created by one of our Mechanical Engineers.
This drawing is sent to the customer for approval.
The fabrication process begins.
To submit your custom fume hood request, please fill out this form, email us at sales@sentryair.com or call Sentry Air Systems at 1.800.799.4609.
Download a PDF brochure outlining the steps in the Custom Hood Design & Fabrication Process.
View our Standard Size Ductless Fume Hoods
Custom Fume Hood Examples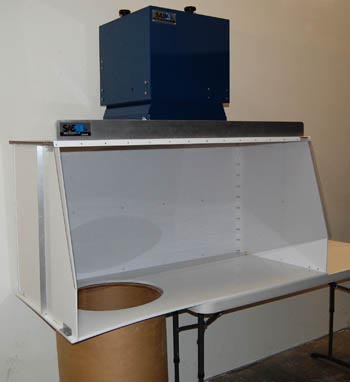 70" Wide Ductless Containment Hood for
Powder Applications w/ Barrel Cut-out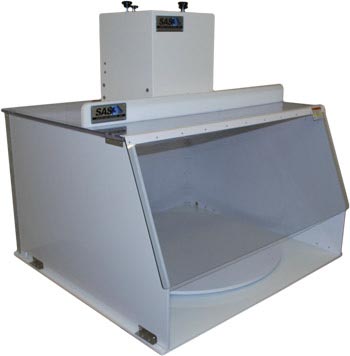 40" Wide Ductless Fume Hood w/ Lazy Susan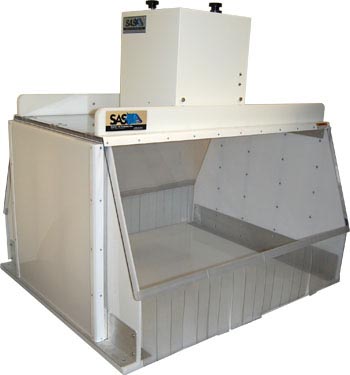 40" Wide Dual Sided Ductless Fume Hood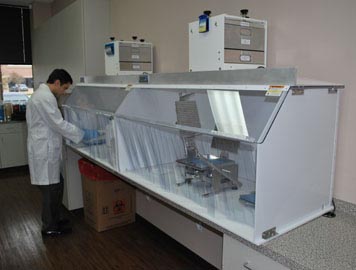 50" Wide Ductless Fume Hood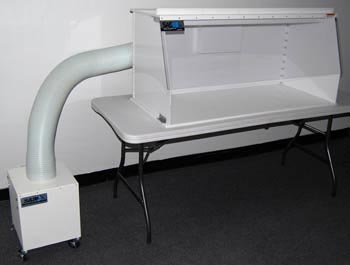 50" Wide Ducted Fume Hood w/ Remote Air Cleaner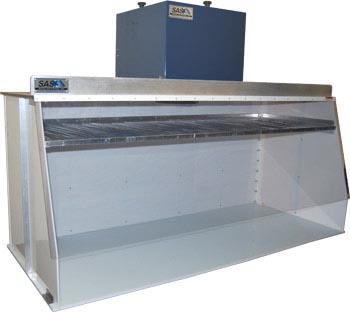 70" Wide Ductless Spray Hood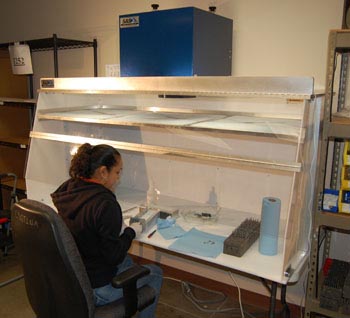 70" Wide Ductless Spray Hood w/ Double Hinged Lid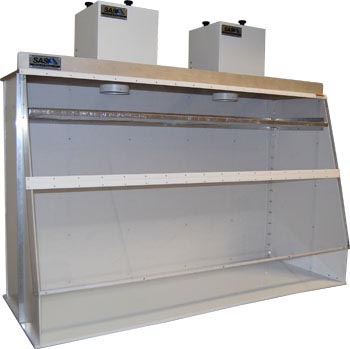 70" Wide Dual High Flow Ductless Spray Hood