Portable Floor Sentry
The Portable Floor Sentry fume extractor is a safety engineering control used for the capture and filtration of airborne contaminants. This source-capture fume extractor features heavy-duty casters for easy mobility, a flame-retardant and self-supportive flex arm, a small footprint, and high-quality filtration media.
Several filter media options are available for this unit and include: HEPA filtration [up to 99.97% efficient on particles 0.3 microns and larger, ASHRAE filtration [up to 95% efficient on particles 0.5 microns and larger], Activated Carbon, and specialty-blended filter media [i.e. Acid Gas, Mercury, Aldehyde, Ammonia]. The Portable Floor Sentry Fume Extractor allows multiple filter media to be housed inside the filter chamber for applications that emit both particulates and fumes.
Select Your Size:
200 Series
300 Series
400 Series
500 Series
RuggedAir
Portable Floor Sentry features and benefits
Variable Speed Controller Included (115V only)
Portability Handle Included
Quiet Operation
Reliable, Low Maintenance Operation
Low Power Consumption
Simple, Quick "No Tool" Filter Change
Long Filter Life
Optional Magnehelic Gage
Optional Hour Counter
Configurations
Accessories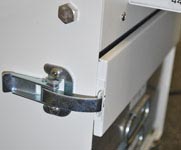 Quick Change Pre-Filter
SS-300-QCPF
Allows easy access to pre-filters.

Remote Control Box
SS-300-RCB
Controls unit operation remotely.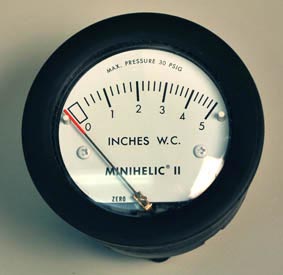 Magnehelic Gage
SS-300-MAG
Monitors filter saturation
Applications
| | |
| --- | --- |
| Chemical Fume Extraction | Welding Fume Control |
| Soldering | Solvent and Epoxy Fume Control |
| Powder Filling | Light Grinding |
Resources