Multi-Operator Fume Extractor
Sentry Air Systems' fume extraction units are modular and can be easily equipped with additional accessories, including extra flex arms for multiple operator applications. The source-capture arms on these units can be taken on and off dependent upon the user's needs. Accessories, like end caps, are available to block inlet ports at the base of the unit if all flex arms are not required for operation.
Multi-Operator fume extractors are uniquely designed to provide portable fume extraction to two or more operators simultaneously. Two (up to 20) flame-retardant, self-supportive flex arms provide equal suction at all inlets, which directs contaminants into the patented air filtration system.
Select Your Size:
Dual 200
Dual 300
Dual 400
Dual 500
Quad 300
Quad 400
Multi-Operator Fume Extractor features and benefits
Variable Speed Controller Included (115V only)
Portability Handle Included
Quiet Operation
Reliable, Low Maintenance Operation
Low Power Consumption
Simple, Quick "No Tool" Filter Change
Long Filter Life
Optional Magnehelic Gage
Optional Hour Counter
Configurations
Applications
| | |
| --- | --- |
| Soldering | Welding |
| Chemical Fumes | Light Grinding |
| Solvent and Epoxy Fume Control | Dust |
| Pharmaceutical Powders | Buffing |
| Refinishing | Brazing |
| Soldering | Commercial |
Accessories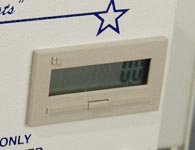 Hour Counter
SS-000-HC
Displays hours unit has
been in operation.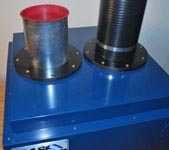 End Caps
SS-005-CAP
Blocked unused inlets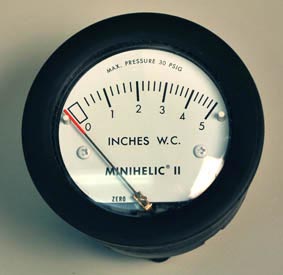 Magnehelic Gage
SS-300-MAG

Resources