Portable Downdraft Bench & Table - Standing Height
Model # SS-435-DDB-STAND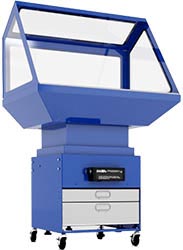 The Model 435 Portable Downdraft Bench & Table - Standing Height is an effective source-capture solution for the extraction of fume, dust, and smoke at the work surface level. This safety engineering control helps to protect the operator's breathing zone and surrounding environment from hazardous airborne contaminants. These units are designed for easy portability and flexibility within the work environment. Lockable casters make the unit easy to roll across a room and the no tool filter change design allows quick and easy filter replacement. The standing height configuration is at a comfortable working height when standing in front of the bench.
The powerful Sentry Air Model 400 air cleaner provides up to 700 CFM of air volume to pull harmful fume down into the filter chamber. Our standard HEPA filter media is 99.97% efficient at capturing particles down to 0.3 microns in size. These negative-pressure systems are designed to eliminate costly exhaust systems, reduce energy losses, and aid in employee protection by capturing pollutants at the source of emission. Also available in a sitting height configuration with either a clear or solid doghouse.
Typical applications include: solvent vapor control, solder fumes, light grinding, epoxy fume control, sanding, buffing, brazing, powder control, maintenance welding, and a variety of other industrial applications.
NOTE: Available in a sitting height configuration and also with either a clear or solid doghouse.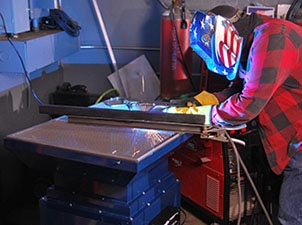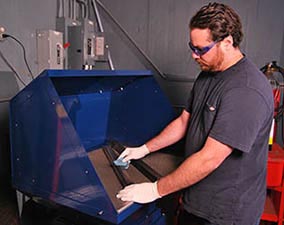 Specifications
Bench
Dimensions:

35"W x 25.5"D x 56.5"H

Perforated
Work Area:

Stainless Steel ¼" Perforated Work Area
30" W x 23.5" D

Cabinet Dimensions:

22.5" D x 20" W x 19.5" H

Weight:

Approx. 150 lbs.

Cabinet Material:

16 ga. carbon steel

Motor:

Fractional Horsepower

Available Filter
Efficiencies:

HEPA Filter - Up to 99.97% efficient on particles down to 0.3 microns in size.
ASHRAE Filter - Up to 95% efficient on particles down to 0.5 microns in size.
ULPA Filter - Up to 99.9995% efficient on particles down to 0.12 microns in size.
Activated Carbon & Specialty-Blended Filters - Efficiency varies per chemical.

Air Volume:

Variable Speed Control Standard
700 CFM High, Down to 50 CFM Low


Electrical:

115/1/60, 2.5 amps
220/1/50, 1.5 amps

Sound Level:

Approx. 60 dba @ 3'

Warranty:

Limited two-year warranty from date of shipment on defects due to materials or workmanship.

Patented Design:

U.S. PATENT #5,843,197 (Blower Only)
All specifications are nominal and subject to change without notice. Not intended for explosive or highly flammable applications. (i.e. when the Lower Flammability Limit is exceeded for any given chemical). Please consult the specific MSDS for questions regarding flammability limits.
Accessories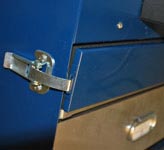 Quick Change Pre-Filter
SS-400-QCPF
Allows easy access to pre-filters.

Remote Control Box
SS-400-RCB
Controls unit operation remotely.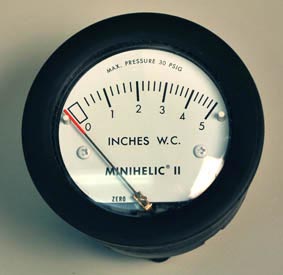 Magnehelic Gage
SS-400-MAG
Monitors filter saturation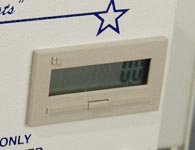 Hour Counter
SS-000-HC
Displays hours unit has
been in operation.
REPLACEMENT
FILTERS