Clean Room Mini - Portable Positive Pressure
12" Wide Portable Clean Room
Model # SS-212-PCR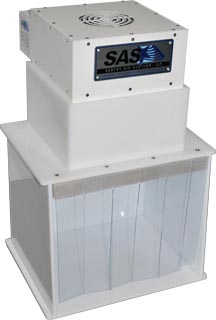 The 12" Wide Mini Portable Clean Room Hood creates a compact, positive-pressure environment for applications that require a clean workspace. This ISO Class 5 workstation creates a particulate-free enclosure that helps to protect the process from airborne contaminants.
This system creates a vertical laminar flow pattern and houses a dual-stage filtration system comprised of a pre-filter and either a HEPA or ULPA filter. Sentry Air's HEPA filters are up to 99.97% efficient on particles 0.3 microns and larger, while the ULPA filter is up to 99.9995% efficient on particles 0.12 microns and larger.
Typical applications for Portable Clean Room Hoods include tissue culturing, data recovery, compounding, medical applications like stem cell therapy practices, cleaning processes, and much more. This unit's compact size and portable nature also make it a good choice for field-testing applications that require frequent travel.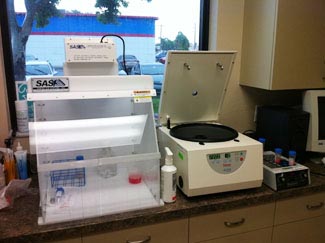 Testimonial from Stemlogix, LLC
(For SS-218-PCR)
"The doctors need something that is portable, light weight and requires minimal space. The Sentry Air Systems portable cleanroom hood allows us to ensure sterility of the samples we produce."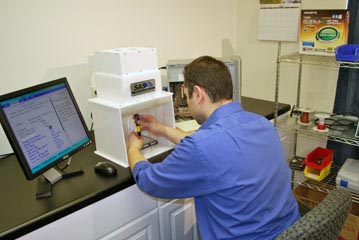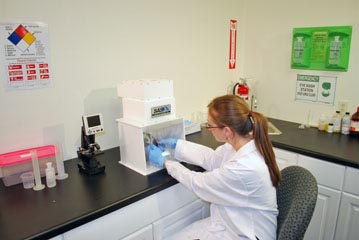 Specifications
Hood Dimensions:

O.D: 10.5"D x 12.5" W x 15"H
I.D.: 10"D x 12"W x 10"H

Hood Material:

Sides: .250" White Acrylic
Base: .500" White High Density Polyethylene
Top: .500" Clear Polycarbonate
Front: .250" Clear Polycarbonate

Blower Dimensions:

10.5" L x 8" W x 8.5" H

Total Weight:

Approx. 20 lbs.

Motor:

Fractional Horsepower

Available Filter Efficiencies:

HEPA Filter - Up to 99.97% efficient on particles down to 0.3 microns in size.
ULPA Filter - Up to 99.9995% efficient on particles down to 0.12 microns in size.


Electrical:

115/1/60, .3 amps
220/1/50, .2 amps

Sound Level:

Approx. 55 dba @ 3' from hood inlet

Warranty:

Limited three-year warranty from date of shipment on defects due to materials or workmanship.

Max Operating Temperature:

Not to exceed 170 degrees Fahrenheit

Patented Design:

U.S. PATENT #5,843,197
All specifications are nominal and subject to change without notice. Not intended for explosive or highly flammable applications. (i.e. when the Lower Flammability Limit is exceeded for any given chemical). Please consult the specific MSDS for questions regarding flammability limits.
Accessories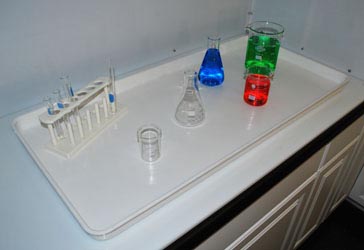 Fiberglass Spill Tray
Available in a variety of
sizes and specifications.
More Info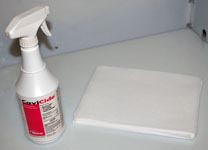 CaviCide w/ 25 Wipes
SS-025-CSW
Surface disinfectant
and decontaminant cleaner.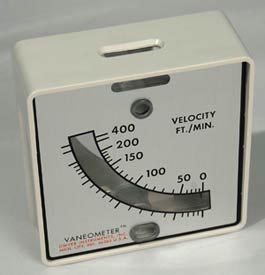 Velometer
SS-000-VEL
Measures air flow
in feet/minute.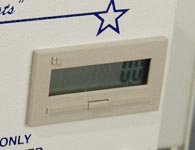 Hour Counter
SS-000-HC
Displays hours unit has
been in operation.
REPLACEMENT
FILTERS