Sentry Air Systems offers one-on-one design consultation and conceptual drawings of customized hoods for interested customers.
Sentry Air Systems Engineering & Design Team has extensive knowledge and experience in the design, engineering, and fabrication of various customer-specific hoods. This includes Ductless Fume Hoods, Portable Clean Room Hoods (positive-pressure), Ductless Spray Booth Hoods, and Exhaust Hoods.
Typical modifications requested by customers include:
Custom sizes & dimensions
Specified hood material & color
Hood transparency
Sink & other custom cutouts
Slip-hatches
Accessories for hanging equipment
Multiple points of entry
Multiple folding hinged lids
Anti-static
Blower configurations
Mounting options
What are the steps to creating your custom hood?
1. The proposed custom hood is discussed with a Sentry Air Systems Application Specialist to determine the suitability and efficiency of its design in regard to your specific application.
2. Once the customer and Applications Specialist agree on the general design, one of Sentry Air's Mechanical Engineers creates a detailed conceptual drawing that includes technical specifications and configurations.
3. The drawing is sent to the customer for approval.
4. When the drawing and "Terms & Conditions" are approved by the customer, Sentry Air Engineers begin the fabrication process.
5. The lead time for Custom Hoods varies, but is usually 4 weeks after approval of the drawing.
To submit your custom hood request, please fill out this form, email us at sales@sentryair.com or call Sentry Air Systems at 1.800.799.4609.
Take a look below at some Custom Hoods we have completed in the past: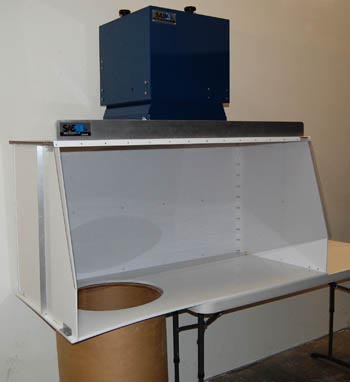 70″ Wide Ductless Containment Hood for
Powder Applications w/ Barrel Cut-out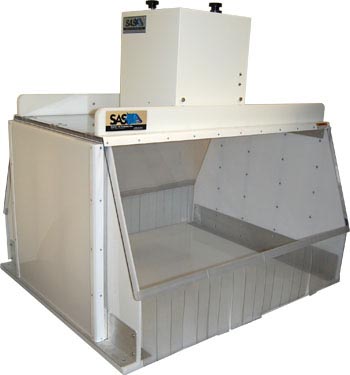 40" Wide Dual Sided Ductless Fume Hood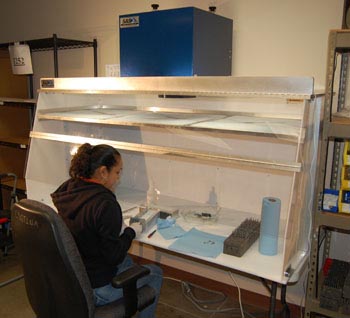 70" Wide Ductless Spray Hood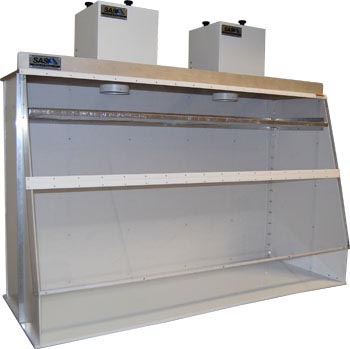 70″ Wide Dual High Flow Ductless Spray Hood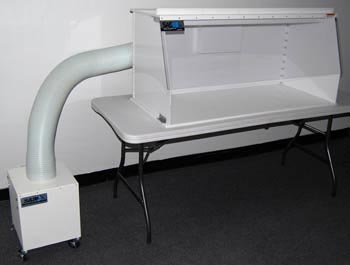 50" Wide Custom Laminar Flow Hood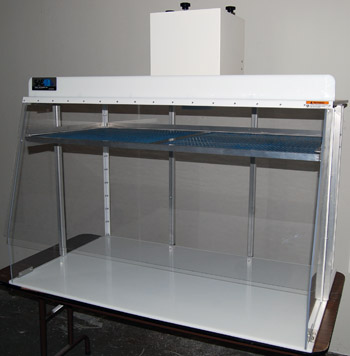 50″ Wide Clear Ductless Spray Hood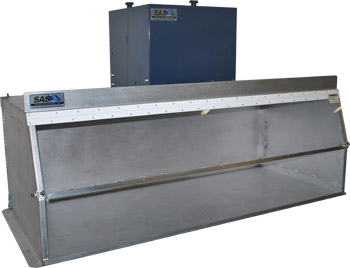 70″ Wide Aluminum Hood