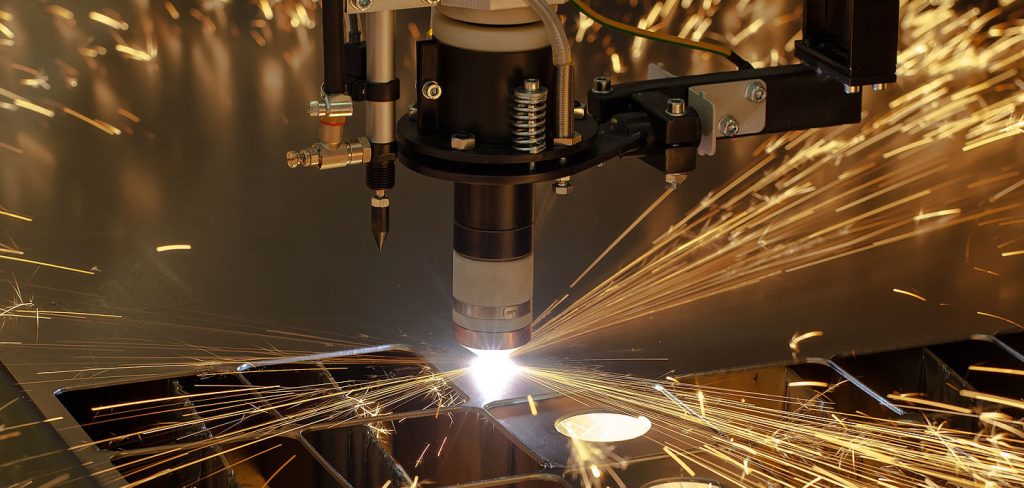 Laser Fume Hazards
Particulate and gas released during laser applications are harmful to both the operator and the laser system itself. The inhalation of laser fumes can lead to long-term medical conditions and can cause expensive medical claims for employers. According to the Princeton University Environmental Health and Safety website, examples of air contaminants produced by the interaction between the laser beam and target matter might include the following:
Possible Air Contaminants Produced from Laser Applications (Ref. 1)
| | |
| --- | --- |
| Harmful Contaminant | Activity & Base Material |
| Polycyclic Aromatic Hydrocarbons | Mode Burns on Poly (Methyl Methacrylate) Type Polymers |
| Hydrogen Cyanide and Benzene | Cutting of Aromatic Polyamide Fibers |
| Fused Silica | Cutting Quartz |
| Heavy Metals | Etching |
| Benzene | Cutting Polyvinyl Chloride |
| Cyanide, Formaldehyde and Synthetic and Natural Fibers | Other Processes |
Laser Fume Health Hazards
Health effects vary depending on the chemicals involved and range from acute health effects (ex. irritation of the nose, eyes, and throat) to long-term (ex. asthma or nervous systems damage).
Other Benefits of Laser Fume Extraction
The laser system itself also might become damaged if the area is not well-ventilated. Particulate can build upon the laser optics, creating undesired marks or potential damage to the laser itself.
Laser Fume Regulations
In OSHA's Technical Manual Regarding Laser Fumes (Source 2)
INDUSTRIAL HYGIENE. Potential hazards associated with compressed gases, cryogenic materials, toxic and carcinogenic materials, and noise should be considered. Adequate ventilation shall be installed to reduce noxious or potentially hazardous fumes and vapors, produced by laser welding, cutting and other target interactions, to levels below the appropriate threshold limit values, e.g., American Conference of Governmental Industrial Hygienists (ACGIH) threshold limit values (TLV's) or Occupational Safety and Health Administration's (OSHA) permissible exposure limits (PEL's).
Permissible exposure limits are issued per chemical and not as "laser fumes" in general. It is best to check with OSHA to determine the exposure limits of the chemicals you use during laser applications.
Laser Fume Extractors
Sentry Air Systems, Inc. offers multiple laser fume extraction units (portable or mounted) for particulate and gas filtration depending on the application, which can range from laser cutting, laser welding, laser marketing, laser engraving, and more. Filtration media is chosen depending on the application. Filter media can include HEPA, ULPA, Carbon, Gas, Ammonia and various other filters, but in most cases Sentry Air Systems utilizes HEPA and Activated Carbon filtration for laser fume extraction. HEPA filters are 99.97% efficient on particles 0.3 microns and larger and Activated Carbon filters are used to filter organic fumes from the material that is being cut or burned. These laser fume extractors capture the laser fumes with a powerful fan and then purify and redistribute them into the room as clean air.
Stationary & Portable Laser Fume Extractors
Wall Mounted Laser Fume Extractors
Video Overview of a Mounted Laser Fume Extractor
---

For assistance in choosing a laser fume extractor that will work for your application, please call a Sentry Air Systems Applications Specialist at 800.799.4609, email us at sales@sentryair.com or check out our company website at http://www.sentryair.com/.
Sources
1. Princeton University. "Laser Safety Training Guide." Environmental Health and Safety (2007, Sept).https://ehs.princeton.edu/sites/ehs/files/media_files/Laser%20Training%20Guide%202007%2013-08.pdf
2. OSHA. "Nonbeam Laser Hazards." Section 3: Chapter 6. http://www.osha.gov/dts/osta/otm/otm_iii/otm_iii_6.html#2