Highly Flexible Fume
Extraction "Python" Hose
Sentry Air Systems' "Python-style" flexible hose is available in standard lengths of 12' and 25' in 4" and 6" diameter options. This hose features a unique magnetic capture hood that allows operators to secure the inlet to a metal fixture for "hands-free" operation. An upgrade to the standard inlet hood, our commercial-grade python HD capture hood has an inlet grill and double the amount of magnetic strength and may be a good option for over-head operations.
This fume extraction accessory is paired with a number of our existing fume extraction systems [view our most popular option here], but can be purchased separately as a simple and efficient addition to your existing ventilation or exhaust system. "Python" hose is constructed from flame-retardant materials and features great flexibility and good chemical resistance. These qualities make it an optimal fit for high-heat applications [e.g. welding] and hard-to-reach applications that require significant length and flexibility without reduction in airflow. Examples may include tank welding, elevated fume extraction [e.g. raptor welding, asbestos removal], and welding in confined spaces.
For complete fume extraction and air purification systems, please visit our Product Gallery page.
Python Hose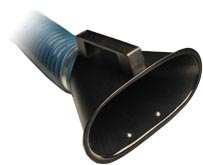 4 Inch Python Hose
with Magnetic Capture Hood
12' Long [Model # SS-412-PYTHON]
25' Long [Model # SS-425-PYTHON]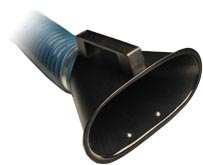 5 Inch Python Hose
with Magnetic Capture Hood
12' Long [Model # SS-512-PYTHON]
25' Long [Model # SS-525-PYTHON]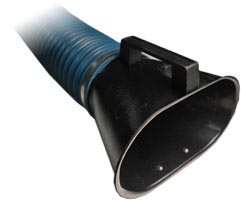 6 Inch Python Hose
with Magnetic Capture Hood
12' Long [Model # SS-612-PYTHON]
25' Long [Model # SS-625-PYTHON]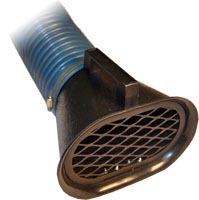 6 Inch Python Hose with
Heavy Duty Magnetic Capture Hood
12' Long [Model # SS-612-PYTHON-HD]
25' Long [Model # SS-625-PYTHON-HD]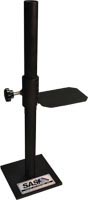 Python Table Stand
SS-000-ATS
Adjustable Height Stand for Elevated Source Capture