Portable Fume Extractor
Portable Floor Sentry
Model # SS-300-PFS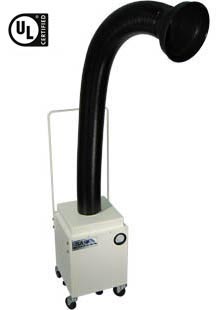 The Portable Floor Sentry fume extractor is a safety engineering control used for the capture and filtration of airborne contaminants. This source-capture fume extractor features heavy-duty casters for easy mobility, a 5" diameter flame-retardant and self-supportive flex arm, a small footprint, and high-quality filtration media.
Typical applications for this unit include: welding fume control, chemical fume extraction, soldering, solvent and epoxy fume control, powder filling, light grinding, and a variety of applications involving chemical fumes and dust.
Several filter media options are available for this unit and include: HEPA filtration [up to 99.97% efficient on particles 0.3 microns and larger, ASHRAE filtration [up to 95% efficient on particles 0.5 microns and larger], Activated Carbon, and specialty-blended filter media [i.e. Acid Gas, Mercury, Aldehyde, Ammonia]. The Portable Floor Sentry Fume Extractor allows multiple filter media to be housed inside the filter chamber for applications that emit both particulates and fumes.
Two larger models [SS-400-PFS & SS-450-PFS] and a small model are available [SS-200-FS].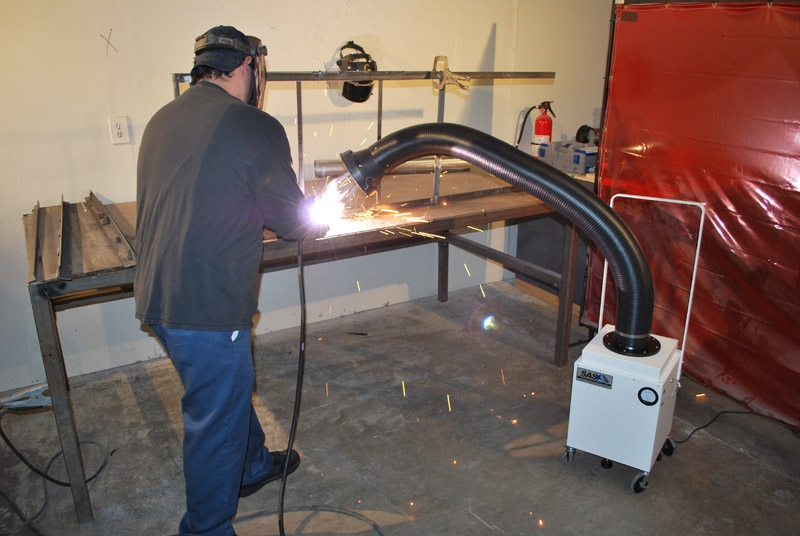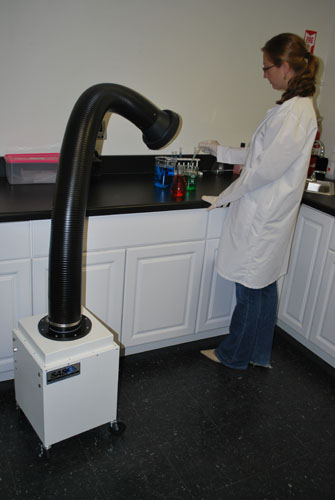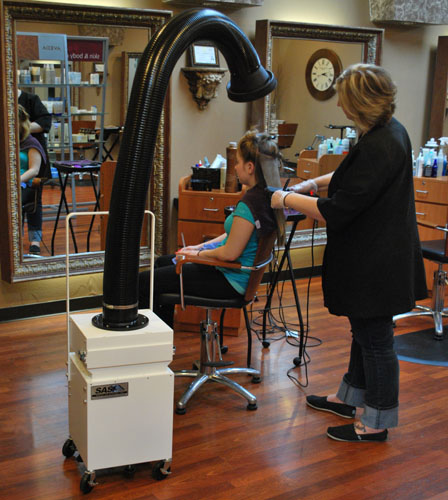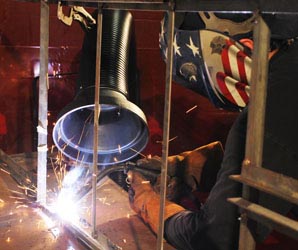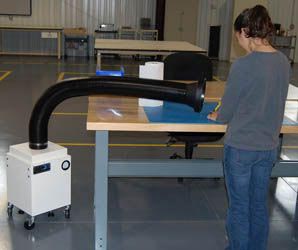 Specifications
Cabinet Dimensions:

15.5"L x 13"W x 16.5"H

Arm Dimensions:

5" Round x 68" Long

Weight:

40 lbs.

Cabinet Material:

16 ga. carbon steel w/ polyester epoxy coating on all surfaces

Motor:

Fractional Horsepower

Available Filter Efficiencies:

HEPA Filter - Up to 99.97% efficient on particles down to 0.3 microns in size.
ASHRAE Filter - Up to 95% efficient on particles down to 0.5 microns in size.
ULPA Filter - Up to 99.9995% efficient on particles down to 0.12 microns in size.
Activated Carbon & Specialty-Blended Filters - Efficiency varies per chemical.

Air Volume:

Variable Speed Control Standard
350 CFM High, Down to 50 CFM Low


Electrical:

115/1/60, 2 amps
220/1/50, .75 amps

Sound Level:

61 to 66 dba (Blower Speed: Low to High)

Warranty:

Limited two-year warranty from date of shipment on defects due to materials or workmanship.

Patented Design:

U.S. PATENT #5,843,197
All specifications are nominal and subject to change without notice. Not intended for explosive or highly flammable applications. (i.e. when the Lower Flammability Limit is exceeded for any given chemical). Please consult the specific MSDS for questions regarding flammability limits.
Accessories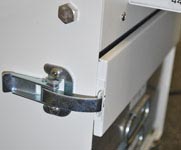 Quick Change Pre-Filter
SS-300-QCPF
Allows easy access to pre-filters.

Remote Control Box
SS-300-RCB
Controls unit operation remotely.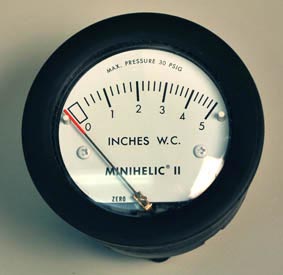 Magnehelic Gage
SS-300-MAG
Monitors filter saturation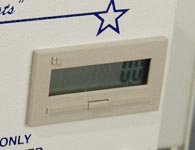 Hour Counter
SS-000-HC
Displays hours unit has
been in operation.
REPLACEMENT
FILTERS