Free-Hanging Ambient Mist Collector
Ambient Air Cleaner
Model # SS-2000-MIST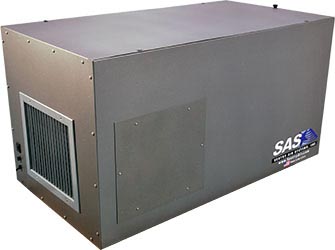 The Model 2000 Ambient Mist Collector is designed to capture and collect excess mist commonly found in machining and tooling shops. Air is pulled through four mesh pre-filters then into a main filter bag specially-designed to handle mist and other wet environments. Any remaining mist is collected and drained through a hose connection at the base of the unit. Unique to our standard Mist Collector catalog, the Model 2000 Ambient Mist Collector is ideal for environments where direct-mounting a mist collection system to a CNC machine is not available or feasible.
Typical applications include general shop mist collection, open CNC lathes and waterjet machines that produce ambient mist, and other applications that produce oil mist, water mist or coolant mist.
A popular installation method is hanging the Model 2000 from a ceiling. Alternative options include mounting to our Fume Extractor Stand, placing the unit on a cart or table, or mounting to a wall shelf. Depending on the size of your work area, you may want to consider installing more than one Model 2000 to better cleanse the air and create optimal airflow patterns.
This unit underwent stringent third-party testing and evaluation to verify that all internal components are able to withstand a moist environment.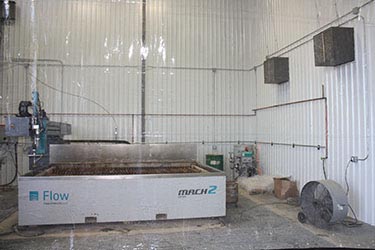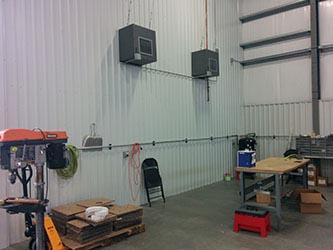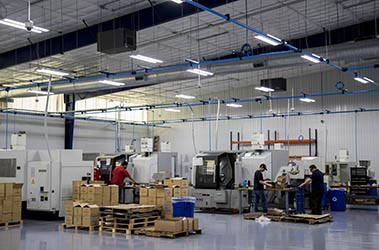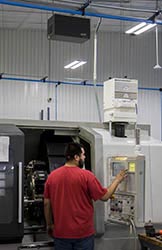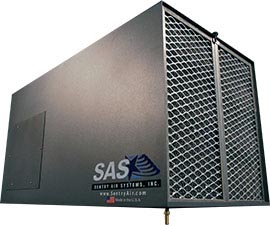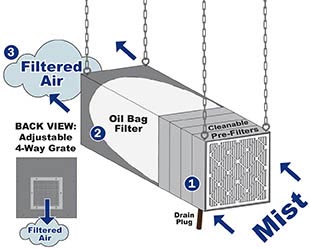 Specifications
Cabinet Dimensions:

45"L x 24"W x 24"H

Weight:

124 lbs.

Cabinet Material:

16 ga. carbon steel w/ polyester epoxy coating on all surfaces

Motor:

Fractional Horsepower 3/4

Available Filters:

Cleanable Pre-Filters
Oil Mist Bag Filter

Air Volume:

Up to 2000 CFM

Inlet Size:

23.66" x 23.375"

Electrical:

208-230/1/60, 5.6 amps

Sound Level:

70dba (High) at 6'

Warranty:

Limited two-year warranty from date of shipment on defects due to materials or workmanship.
All specifications are nominal and subject to change without notice. Not intended for explosive or highly flammable applications. (i.e. when the Lower Flammability Limit is exceeded for any given chemical). Please consult the specific MSDS for questions regarding flammability limits. *According to ASHRAE Standard 52.2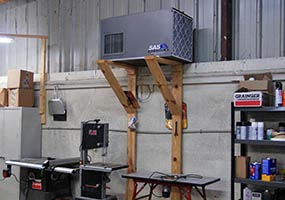 Additional Configuration - Side Exhaust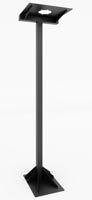 Fume Extractor Stand - SS-091-FES
7.5 ft height stand for elevated mounting.