Ducted Exhaust Hood
24" Wide Ducted Fume Hood
Model # SS-324-E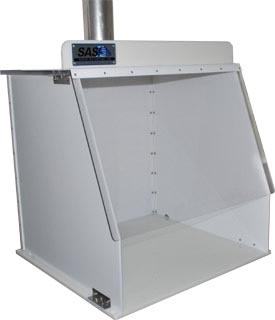 Compact, Sturdy, Cost-effective.The 24" Wide Ducted Fume Hood, often referred to as a Ducted Exhaust Hood, is an excellent choice for manufacturing, laboratories, and medical clinics that handle volatile organics, powder and capsule filling, solvent vapors, acid etching processes, or applications where filter media is not an appropriate strategy. This exterior-exhausting hood is compact and manufactured with features that simplify relocation and transport should it be necessary. The 24" Wide Ducted Fume Hood is also:
Configurations & Custom Options: This Ducted Fume Hood can be customized for unique applications. Some options include:
Designed to achieve and maintain 100 FPM face velocity with the appropriate fan.
Composed of shatter-resistant materials.
Built with slip hatches and access ports for instruments and cords.
Light Acid Etching Processes
Volatile Organic Use
Asbestos Particulate Control
This unit includes a 4" or 6" Exhaust Collar and does not include ducting or fan. Ask Sentry Air Systems Applications Specialists for assistance in selecting a suitable fan. To view fume hoods that include a fan and filtration media, visit our Ductless Fume Hood page.
Customization to Your Needs. If you need an exhaust hood of a specific size, material, or with an application-specific amendment, our engineering team will design and fabricate a hood to meet your needs. We have designed transparent hoods, PVC hoods, and hoods with rotating trays. You can see some of our customized models here.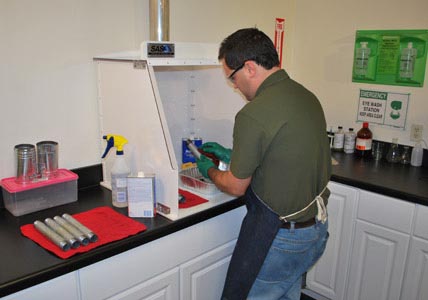 Specifications
Hood Dimensions:

O.D: 24" D x 26" W x 25" H
I.D.: 23.5 "D x 24"w x 24" H

Hood Material:

Sides: .250" White Acrylic
Base: .500" White High Density Polyethylene
Top: .500" Clear Polycarbonate
Front: .250" Clear Polycarbonate

Total Weight:

Approx. 45 lbs.

Exhaust Connection:

4" or 6" OD Outlet Collar (ducting and fan excluded)

Warranty:

Limited two-year warranty from date of shipment on defects due to materials or workmanship.

Max Operating Temperature:

Not to exceed 170 degrees Fahrenheit
All specifications are nominal and subject to change without notice. Not intended for explosive or highly flammable applications. (i.e. when the Lower Flammability Limit is exceeded for any given chemical). Please consult the specific MSDS for questions regarding flammability limits. The end user is ultimately responsible for conforming to all applicable exhaust ventilation regulations. Consult local, state and federal agencies regarding the suitability of your application prior to venting fumes to the environment. It is your ultimate responsibility to ensure the safety and suitability of your application. For more information, contact a local safety professional (certified industrial hygienist) for conformance and suitability.
Accessories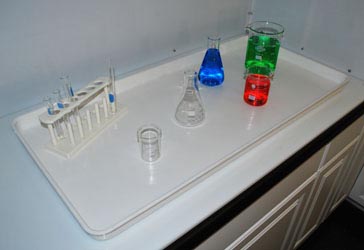 Fiberglass Spill Tray
Available in a variety of
sizes and specifications.
More Info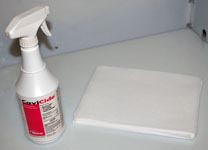 CaviCide w/ 25 Wipes
SS-025-CSW
Surface disinfectant
and decontaminant cleaner.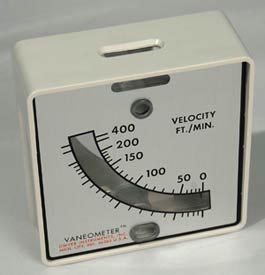 Velometer
SS-000-VEL
Measures air flow in feet/minute.