Source Capture Mounted Fume Extractor
Mounted Sentry w/ Fume Extractor Stand
Model # SS-400-MS-FES

The Model 400 Stand Mounted Sentry fume extractor with flex arm is a complete industrial air cleaning system designed for elevated, source-capture fume extraction. This system is equipped with a powerful fan and a variety of inlet collar sizes to match your unique application and also features a variable speed controller and optional remote control.
Ideal for environments with oversized machinery, open-concept workspaces, or even smaller facilities who want to save valuable floor space, this complete system utilizes a high-strength industrial stand that secures and elevates the fume extractor up and off of the floor. The included flex arm provides a 62.5" swivel radius allowing greater flexibility within the workspace. To ensure superior hold, the stand underwent stringent structural testing with a third party engineering firm. Testing included a variety of weight loads and bend radii and the results were optimal.
Typical applications include: Welding Fume Extraction, Laser Fume Control, Chemical Fume Extraction, Pharmaceutical Powders, Particulate Control, Printing Fumes, Soldering, Solvent and Epoxy Fume Control, Fume/Vapor Source Capture, Light Grinding, and various other industrial processes.
Several filter options are available, including: HEPA [up to 99.97% efficient on particles 0.3 microns and larger], ASHRAE [up to 95% efficient on particles 0.5 microns and larger], Activated Carbon, and specialty-blended filtration media [i.e. Acid Gas, Mercury, Aldehyde, Ammonia].
As an available upgrade, our Hybrid Arm is a completely self-supportive fume extraction arm designed with a rigid hinged segment. This segment of the arm provides mechanical support and the ability to hold any angle from vertical to 90 degrees without assistance.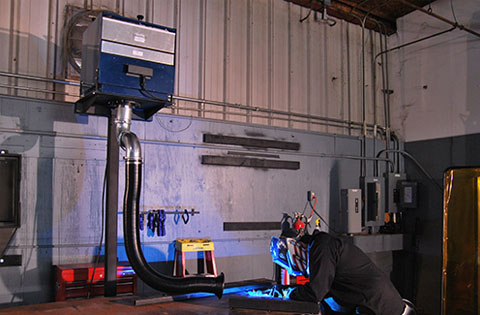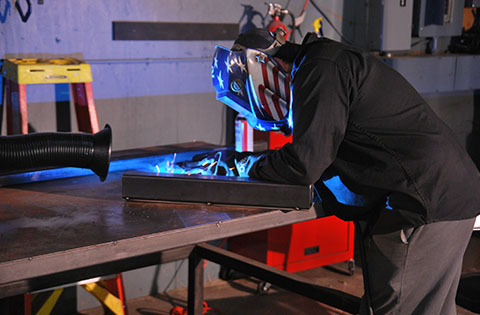 Available Hybrid Arm Upgrade Available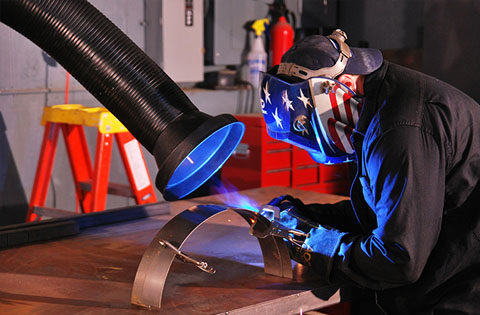 Available Hybrid Arm Upgrade Available
Specifications
Cabinet Dimensions:

21"L x 20"W x 19.5"H

Arm
Dimensions:

4" Round x 32" Long fire retardant flex hose

Weight:

133 lbs.

Stand
Dimensions:

Total Height: 91"
Platform Base: 16" Wide x 22" Depth
Platform Top: 23" Wide x 19" Depth

Motor:

Fractional Horsepower

Available Filter
Efficiencies:

HEPA Filter - Up to 99.97% efficient on particles down to 0.3 microns in size.
ASHRAE Filter - Up to 95% efficient on particles down to 0.5 microns in size.
ULPA Filter - Up to 99.9995% efficient on particles down to 0.12 microns in size.
Activated Carbon & Specialty-Blended Filters - Efficiency varies per chemical.

Air Volume:

Variable Speed Control Standard
700 CFM High, Down to 50 CFM Low


Electrical:

115/1/60, 2.5 amps
220/1/50, 1.5 amps

Sound Level:

Approx. 60 dba @ 3'

Warranty:

Limited two-year warranty from date of shipment on defects due to materials or workmanship.

Patented Design:

U.S. PATENT #5,843,197
U.S. PATENT #8,353,745
All specifications are nominal and subject to change without notice. Not intended for explosive or highly flammable applications. (i.e. when the Lower Flammability Limit is exceeded for any given chemical). Please consult the specific MSDS for questions regarding flammability limits.
Accessories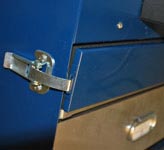 Quick Change Pre-Filter
SS-400-QCPF
Allows easy access to pre-filters.

Remote Control Box
SS-400-RCB
Controls unit operation remotely.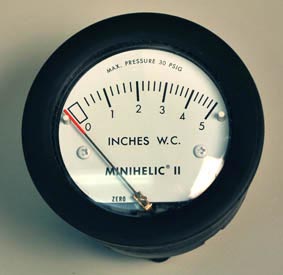 Magnehelic Gage
SS-400-MAG
Monitors filter saturation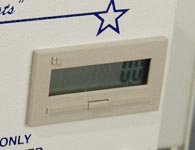 Hour Counter
SS-000-HC
Displays hours unit has
been in operation.
REPLACEMENT
FILTERS