Ductless Hood for Spray & Paint
50" Ductless Spray Hood
Model # SS-350-DSH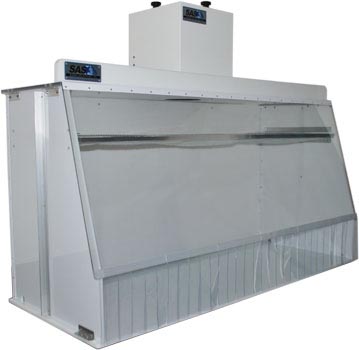 The 50" Wide Ductless Spray Booth helps to protect the operator's breathing zone and general working environment from hazardous aerosol spray. This system is a negative-pressure enclosure that utilizes a powerful fan and triple-stage filtration system. A unique internal spray filter, HEPA filter, and Activated Carbon are used in combination to remove airborne particulate and unwanted odors.
This system is ductless and does not require any external venting, which makes it an optimal solution for indoor environments where external venting is not practical or desired. Typical applications include light spray painting, aerosol sprays, epoxy overspray, touch-up painting, conformal coating fumes, and a variety of other processes that release aerosol particulate and odor.
The 50" Wide Ductless Spray Booth is a reliable, energy-efficient, and economical solution for applications that require the control and removal of aerosol spray and odors. In addition to our Standard Portable Spray Booths, we offer Custom Spray Booths for customers with specific application requirements.
Paint Spray LEL Test (PDF) | HEPA Filter Longevity Spray Test Results (PDF)
Meets OSHA Requirements: 1910.107(b)(5)(i)
Standard 1910.107(b) is the OSHA standard for spray booths under the main standard "Spray finishing using flammable and combustible materials." A spray booth is defined in this section as "a power-ventilated structure provided to enclose or accommodate a spraying operation to confine and limit the escape of spray, vapor, and residue, and to safely conduct or direct them to an exhaust system." As a manufacturer of spray booths Sentry Air seeks to comply with and abide all national regulations and standards. As no such regulations exist for ductless spray systems, Sentry Air products conform to those standards that could apply to ductless systems and exhausted systems alike, such as standard 1910.107(b)(5)i.
David Humphreys Tallahassee, FL
(For SS-330-PCR)
I purchased my Sentry Air Systems spray hood to control the fumes and particulates when spray painting custom radio controlled aircraft canopies. I use heavy duty automotive paint and solvents and the hood significantly reduces the odors and air borne particles. It is quiet and efficient and my clients can watch me in action in my paint studio thanks to this great air filtration system!"
Keith Wicklund, Hardcoat Incorporated
(For SS-350-DSH)
"It works exactly as advertised and has been a tremendous asset to our productivity. Assembly was simple with the CD and the fit and finish is very nice. When we needed to make a couple of modifications to meet our needs, the staff at Sentry was helpful and timely in making it happen. I highly recommend Sentry Air Systems and their products"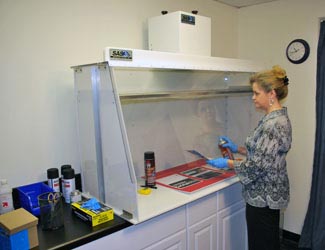 SS-360-DSH Shown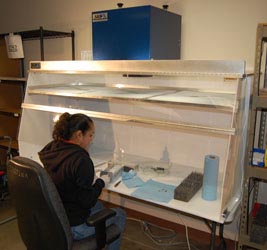 Custom SS-470-DSH Shown
Specifications
Hood Dimensions:

O.D: 24"D x 52W" x 32"H
I.D.: 23.5"D x 50"W x 24"H

Hood Material:

Sides: .250" White Acrylic
Base: .500" White High Density Polyethylene
Top: .500" Clear Polycarbonate
Front: .250" Clear Polycarbonate

Blower Dimensions:

13" L x 13" W x 14.5" H

Total Weight:

Approx. 135 lbs.

Motor:

Fractional Horsepower

Available Filter Efficiencies:

HEPA Filter - Up to 99.97% efficient on particles down to 0.3 microns in size.
ASHRAE Filter - Up to 95% efficient on particles down to 0.5 microns in size.
ULPA Filter - Up to 99.9995% efficient on particles down to 0.12 microns in size.
Activated Carbon & Specialty-Blended Filters - Efficiency varies per chemical.

Electrical:

115/1/60, 2 amps
220/1/50, .75 amps

Sound Level:

61 to 66 dba (Blower Speed: Low to High)

Warranty:

Limited two-year warranty from date of shipment on defects due to materials or workmanship.

Max Operating Temperature:

Not to exceed 170 degrees Fahrenheit

Patented Design:

U.S. PATENT #5,843,197
All specifications are nominal and subject to change without notice. Not intended for explosive or highly flammable applications. (i.e. when the Lower Flammability Limit is exceeded for any given chemical). Please consult the specific MSDS for questions regarding flammability limits.
Accessories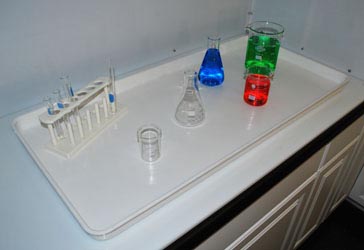 Fiberglass Spill Tray
Available in a variety of
sizes and specifications.
More Info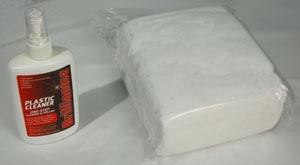 Clean and Polish Kit
SS-000-PK
Hood Cleaning a Polishing Kit. Recommended for Acrylic and Polycarbonate..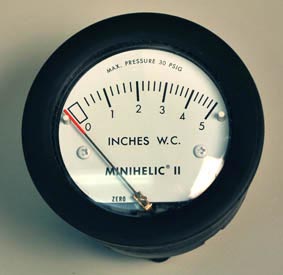 Magnehelic Gage
SS-300-MAG
Monitors filter saturation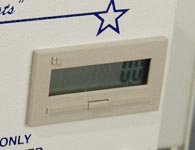 Hour Counter
SS-000-HC
Displays hours unit has
been in operation.
REPLACEMENT
FILTERS