Sentry Air Systems is excited to have received UL 61010-1 Laboratory Safety Standard certification on our 300 Series Fume Extractors. As part of this certification, we have added new steps to our quality inspection program to ensure all UL standards are met.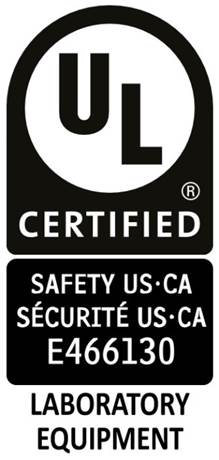 UL 61010-1 Safety Requirements for Electrical Equipment for Measurement, Control, and Laboratory Use
The product evaluation and testing process is extensive; including electrical properties, environmental conditions, and testing techniques.
Drop tests, detection of sharp edges, resistance to mechanical stress – all attributes that make a product effective are examined with rigor.
Sentry Air made a few minor changes to achieve the certification, which we believe reflects our dedication to good manufacturing practices and quality product design.
In addition, earning the UL certification mark means Sentry Air agrees to undergo periodic UL audits.
We have confidence in our engineering and assembly teams.
Two Model 300 inspection tasks
Each Model 300 must pass a grounding continuity test to check for proper grounding between the designated main grounding point and accessible dead-metal parts.
A dielectric voltage withstand test, which applies 1200 V in two seconds to the unit, is also ran on each unit.
The unit must withstand the applied voltage with no indication of electrical breakdown.
Modular design wins again
More than a dozen Sentry Air fume extractor models feature the Model 300 fan/filter chassis at the heart of each unit's capabilities.
The following graphic shows the many Model 300 configurations that carry the UL mark.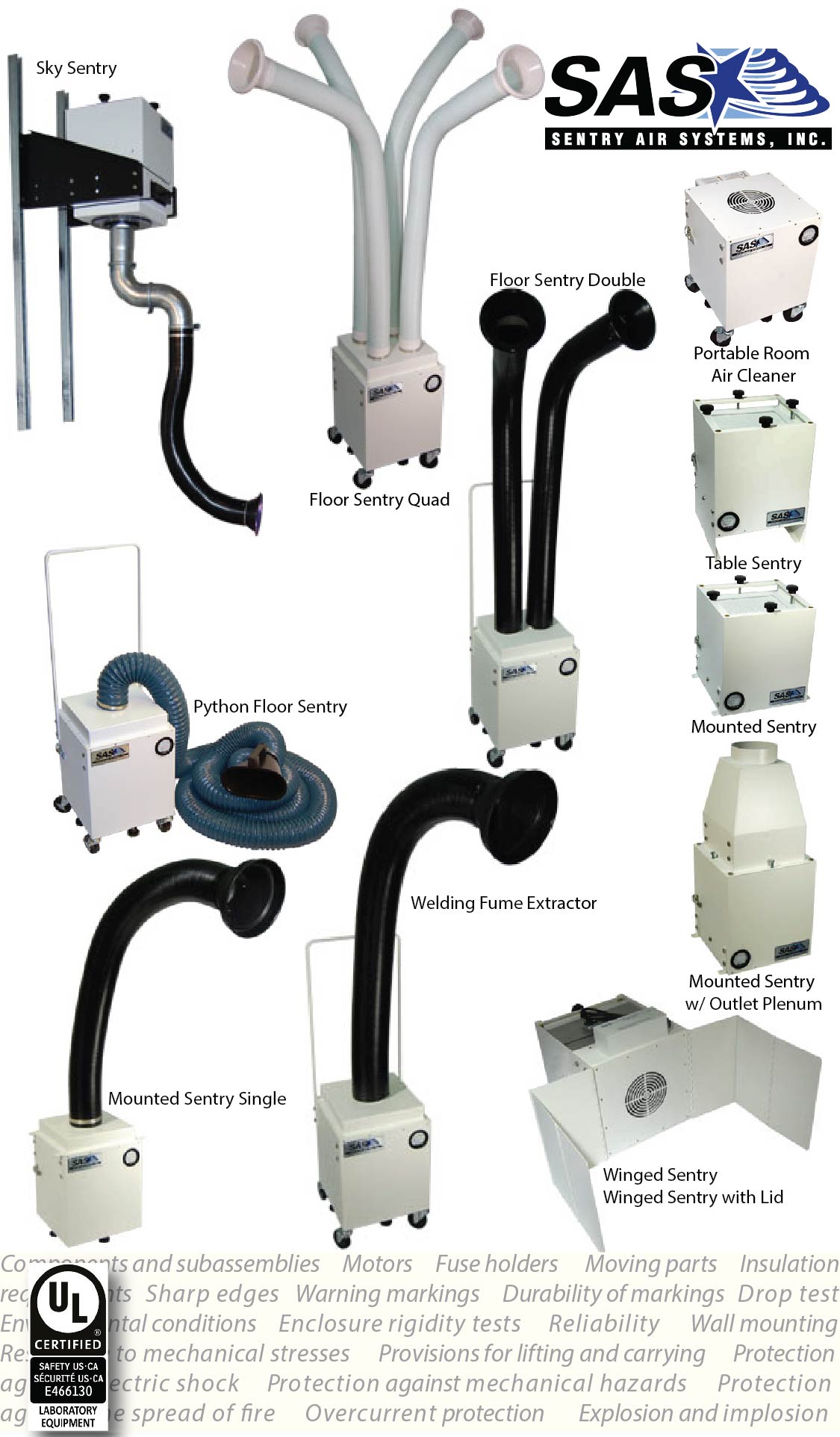 We all are pleased we can offer Model 300s with the UL mark to meet the needs of customers who require it.