Sentry Air Systems' research department recently performed a simple comparison test between the Sentry Air [Model SS-200-PRAC] Portable Room Air Cleaner and Honeywell's [Model HPA-050] True HEPA Compact Tower Allergen Remover.
Sentry Air Model 200 Portable Room Air Cleaner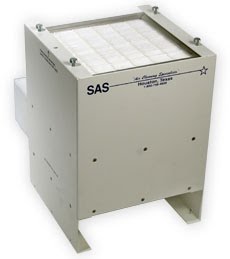 VS.
Honeywell Model HPA-050 Room Air Cleaner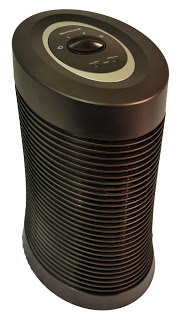 The goal of this test was to determine airborne particle reduction from the inlet of both air cleaners to their respective outlets.
Particle reduction efficiency for this particular test was measured with a device called the ParticleScan Pro. This device measures particle concentration per cubic foot at .3 microns and larger.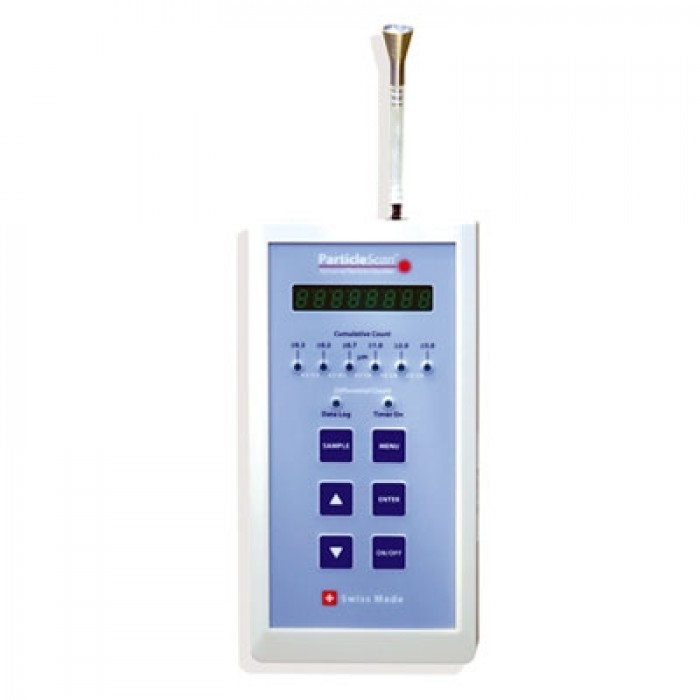 ParticleScan Pro
To begin this comparison, we took an ambient air measurement which indicated that the airborne particulate concentration count in the room was approximately 2.69 million particles per cubic foot.
Below is a video that demonstrates our testing method:
The Honeywell Air Cleaner

After turning the Honeywell unit on its highest setting, we measured the particle count at the inlet of the unit, which showed a concentration of 2.75 million particles per cubic foot.
We then took a measurement at the outlet of the unit. The ParticleScan Pro indicated an initial concentration of 1.68 million particles per cubic foot.
Inlet: 2,758,800
Outlet: 1,682,000
This difference demonstrates (approximately) a 39% particle reduction from inlet to outlet.
The Sentry Air Systems Air Cleaner
The initial airborne particle concentration at the inlet of the Sentry unit was 2.67 million particles per cubic foot.
The outlet concentration was 0.
Inlet: 2,670,000
Outlet: 0
This difference indicates a 100% reduction in particles from inlet to outlet on this unit.
Overall
The Honeywell Air Cleaner claims 99.97% filter efficiency on capturing particles .3 microns and larger, but only delivered 39% efficiency during our in-house test. This unit may have the cheaper price tag, but if you're looking for a product with high-quality filter media and efficiency- look to Sentry Air Systems.
For more information on Sentry Air's Portable Room Air Cleaners, visit our website, give us a call at 1.800.799.4609, or email us at sales@sentryair.com.
If you have any questions about how this test was conducted, please give us a call.