It is a common practice for animal science and research facilities to use lab rodents for conducting studies, surgeries and instructional lessons.
According to the Animal Welfare Act of 1966 ― while rodents are not covered under the protection of the Act ― research institutions are required to establish an Institutional Animal Care and Use Committee (IACUC) to oversee and evaluate all aspects of the institution's animal care and use program. This ensures that the highest ethical and animal welfare standards are met.
Use of isoflurane anesthesia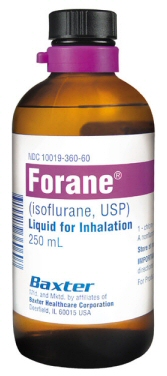 Certain tests and procedures conducted on lab rodents require an inhalation anesthesia similar to what humans undergo prior to surgery.
According to the University of California, San Francisco IACUC, isoflurane is encouraged as the first choice anesthetic in mice:
[The standard inhalant anesthetics for laboratory animal use are either isoflurane or halothane, delivered to effect in concentrations of 1-3% in oxygen (up to 5% for initial induction), using a precision vaporizer.]
Some advantages to using inhalant anesthesia include rapid induction and recovery times while a serious disadvantage involves occupational exposure concerns to waste anesthetic gases (WAG).
According to the Occupational Safety and Health Administration (OSHA), an estimated 250,000 health care professionals who work in hospitals, operating rooms, dental offices and veterinary clinics are potentially exposed to WAG and are at risk of occupational illness.
Exposure to Isoflurane, Health Effects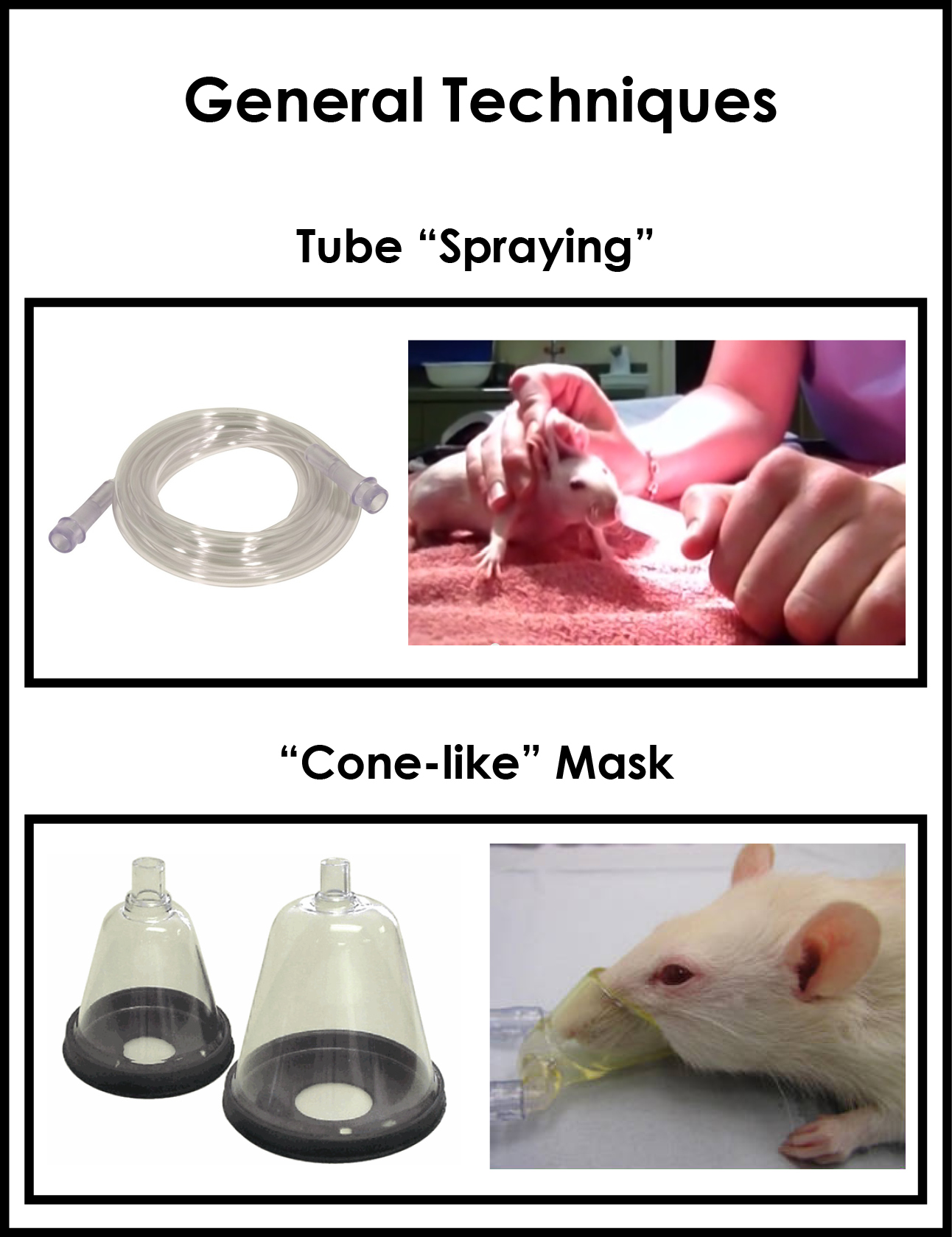 No anesthesia machine is completely leak free. Leaks can occur from both the high and low pressure systems on the machine.
Whether the hose fittings are loose, valves and gaskets are worn or the operator isn't using the machine properly, renegade isoflurane anesthesia can enter the ambient room air.
In fact, even when proper handling is used, the way in which the anesthesia is administered will effect the likelihood of renegade vapor. For example, if the operator uses tubing to direct the flow of anesthesia to the rodent as opposed to a "cone-like" device, there is a greater chance of operator exposure.
While OSHA has not set an occupational exposure limit to isoflurane, the National Institute for Occupational Safety and Health (NIOSH) recommends that exposure to halogenated anesthetic agents be limited to 2 ppm (1977).
[It is important to note that even though isoflurane is considered a halogenated anesthetic, it was developed after 1977 so it is not included in the NIOSH standard.]
An isoflurane fact sheet developed by the Biological Safety Division at the University of California, Los Angeles lists both acute and chronic side effects of isoflurane exposure.
Acute exposure: nausea, vomiting, skin irritation, nose/throat/respiratory irritation, headache, dizziness, and drowsiness.
Chronic exposure: hypotension, respiratory depression, and elevated blood glucose levels. Isoflurane produces fluorides, which are potentially nephrotoxic.
Engineering Safety Controls
Occupational exposure to WAG can be controlled by the application of a number of techniques including engineering and work practice controls, administrative controls, personal protective equipment, and monitoring.
Controls applied at the source of the hazard, including engineering and work practice controls, are generally the preferred and most effective means of control.
When making product recommendations for this application, we primarily recommend our Model 200 Winged Sentry and our Model 200 Floor Sentry, both equipped with a carbon pre-filter and a 2.5 lb activated carbon filter.
Each unit utilizes a powerful fan to pull up to 100 CFM of contaminated air into the filter chamber where activated carbon granules adsorb the harmful vapors before recirculating filtered air back into the room.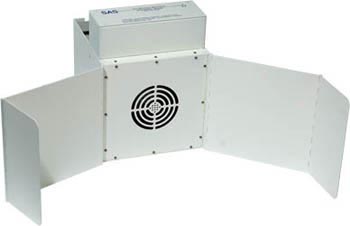 Our Model 200 Winged Sentry sits atop the procedure table near the rodent and the "wings" of the unit help direct the flow of contaminated air away from the operator's breathing zone. This unit is lightweight, modular and its wings are adjustable for more accurate placement.

For more information about how our activated carbon filters work, view this video on our YouTube channel.
**We tested our Model 300 Winged Sentry unit against isoflurane vapor and the unit did an excellent job of removing isoflurane from the air in the experiment. The calculated efficiency of removal was 99.95% by weight. View the experiment procedure and results on our website.**
Contact Sentry Air
For more information about controlling isoflurane vapor, contact Sentry Air at sales@sentryair.com, 800.799.4609, www.sentryair.com or fill out the feedback form below.
Resources: