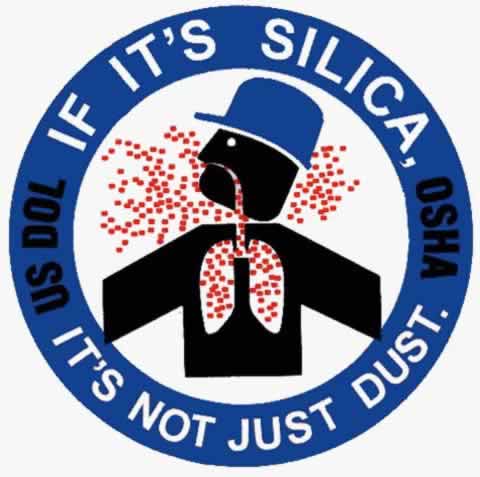 Original regulation on occupational exposure to respirable crystalline silica – a known human carcinogen – had not been updated in over 40 years despite years of studies showing its debilitating and often fatal health effects on workers.
In most recent years, the use of silica in the workplace has expanded across several new industries and it is estimated that 2.3 million workers are exposed to occupational respirable crystalline silica.
In an effort to greater protect workers from developing life-threatening silicosis, OSHA set out on a multi-year operation to drastically update the original silica regulation.
After consulting experts, listening to stakeholders, comprehending multiple studies, and pouring over thousands of documents, OSHA has released its final rule on respirable crystalline silica exposure in the workplace.
New regulation and what it means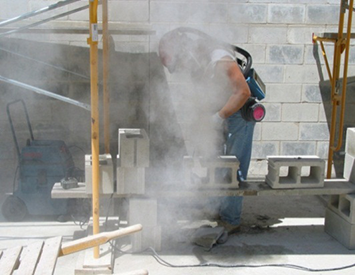 The new rule reduces the permissible exposure limit (PEL) for respirable crystalline silica to 50 micrograms per cubic meter of air, averaged over an 8-hour shift; roughly 50% of the previous PEL for general industry.
OSHA estimates this standard will save the lives of more than 600 workers each year and prevent more than 900 cases of silicosis each year once the full effects of the rule are realized.
Under the new rule, employers are required to limit access to high exposure areas, provide training, provide respiratory protection when controls are not enough to limit exposure, provide written exposure control plans, and measure exposures in some cases.
According to OSHA, industries affected by this new rule include:
Construction

Glass Manufacturing

Pottery products

Structural clay products

Concrete products

Foundries

Dental laboratories

Paintings and coatings

Jewelry production

Refractory products

Ready-mix concrete

Cut stone and stone products

Abrasive blasting in maritime, construction, and general industry

Refractory furnace installation and repair

Railroad transportation

Oil and gas operations
The final rule takes effect on June 23, 2016. The following industries must comply with the rule according to the schedule below:
Construction – June 23, 2017

General Industry & Maritime – June 23, 2018

Hydraulic Fracturing – June 23, 2018 for all provisions except engineering controls, which have a compliance date of June 23, 2021.
Testing: Sentry Air vs. Silica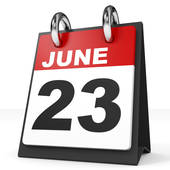 Many of Sentry Air Systems (SAS) customers encounter silica in their work environment so in preparation of this new rule, SAS developed a comprehensive in-house testing procedure to determine the effectiveness of our particle filters against respirable crystalline silica. A brief overview of the test procedure is outlined below.
Highlights
An SAS 30" Wide Ductless Fume Hood [

SS-330-DCH

] equipped with a Carbon Pre-Filter Pad [SS-300-CFP] and HEPA Main Filter [SS-300-HF] was used. Note: This is the standard equipment and filter media recommended by SAS for most applications where particles from dust or powders are a concern.

Air samplers where calibrated so that their flow rates reflected current NIOSH and/or OSHA test protocol requirements, and an average of the before and after readings was calculated.

The samplers were placed at multiple pre-determined locations.

5 lbs. of commercially available silica was used for the test.

Agitation of the silica was performed during the 160-minute testing period to generate a consistent plume.

Testing was performed in an in-house lab that was air conditioned and non-vented.

A third-party analytical lab analyzed the samples and provided a findings report.
Findings
Sample Indicated Concentration

Test Point

Sample Volume (m3)

SiO2 (mg/m3)

SiO2 (PPM)

T1A

0.41312

0.63

0.26

T1B

0.40132

<0.03

<0.01

T1C

0.42108

<0.03

<0.01

T1D

0.40161

<0.03

<0.01

Indicated Performance

SiO2 (%Efficiency)

≥95%*
*Actual efficiency may be much higher due to the prescribed instrumental technique limitations on ambient background detection of a minimal concentration of 0.01 PPM.
Summary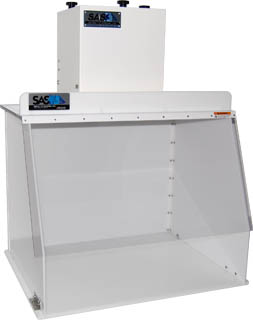 Sentry Air Systems' on-staff chemist, Luke Turner, summarizes these findings in his report. An excerpt is below while the full report can be found on our website.
"Given the results presented here, it is likely that the use of the SS-330-DCH configured with SS-300-HF for work with SiO2 and related respirable particulates would prove beneficial in reducing operator exposure to respiratory hazards presented by these materials. Further, it is to be expected that use of this equipment may reduce operator exposure to respiratory hazards below what exposure would be expected if no precautions were taken… the system effectively reduces silicon dioxide particulates to a level comparable to the NIOSH PEL of 50 µg/m3 for respirable SiO2."
What to do next
If your industry is affected by this new rule we recommend you contact a Sentry Air Systems specialist who will work with you to provide an economical, effective solution that will help you work towards OSHA compliance.
Contact Sentry Air
For more information about controlling silica dust in the workplace, contact Sentry Air Systems at 800.799.4609, email sales@sentryair.com, visit our website or fill out the feedback form below.
Resources
Previous Blogs