Product Spotlight: SS-218-DCH : Compact Ductless Fume Hood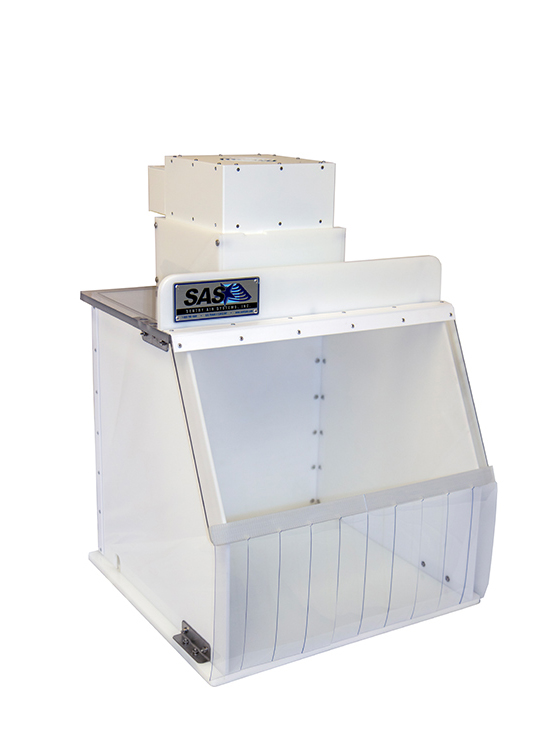 If you have a need for a compact ductless fume hood the Sentry Air Systems SS-218-DCH may be an excellent choice for your application. This mini fume hood features a footprint of 18″x 18′ x 18″ (I.D) and is available with several different filter media options. Filters that are available include HEPA, Activated Carbon, Acid Gas, ULPA, Mercury, and aldehyde blends.
The compact and efficient blower utilizes a 110 power source and consumes only .3 amps of power. This system can be utilized in applications where the operator wants to be protected from harmful chemicals, particulate, fumes, and various other laboratory and industrial applications. The small size and low power consumption of this mini ductless fume hood makes it easy to transport if required. The fume hood is a standalone system and does not require any ducting or makeup air. The contaminated air is filtrated through various medias that recycle clean air back into the room. One of our application specialists can help you determine if your application will be suitable for the 18″ wide mini ductless fume hood.