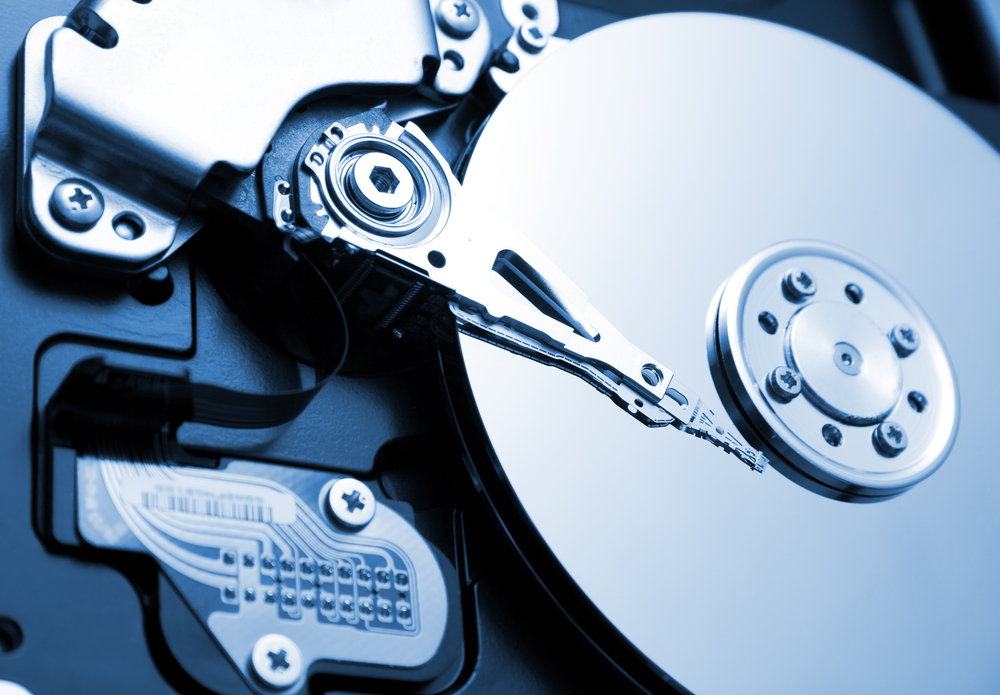 Among our most daring and entrepreneurial customers are those willing to throw wide the doors to civilization's sacred objects — our phones and computerized devices. When these smarties repair a tablet screen or restore a hard drive within one of our Portable Clean Room Hoods, they expose the devices' inner workings to a clean, ISO Class 5 environment. They know the electro-mechanical components of an opened hard drive can be brought to a halt by a speck of dust. They also know some clients could be driven mad by a visible dust mote on a newly replaced screen.
Economical Portable Clean Rooms for Data Recovery
Horizontal Laminar Flow ESD-Safe Winged Sentry
Many begin their entrepreneurial leap with huge technical knowledge and a small budget. We responded to their requirements with portable clean room hoods with compact, cost-effective dimensions. The positive-pressure Winged Sentry with horizontal laminar airflow is the newest addition to this line. Stainless-steel construction and anti-static curtains create a clean room with a transparent lid; you can see what you're doing.
ESD-Safe Workspace
The Horizontal Laminar Flow Winged Sentry is rated an ESD-Safe workspace. ESD-Safe means that the enclosure does not allow electrostatic discharge making it a safe solution for working with electronic components.
Going mobile?
This Winged Sentry weighs 8 pounds. The wings fold flat against the chassis. It's easy to take with you. With this unit, if you want to provide on-site service to your customers, you can create an ISO Class 5 workspace in their den or kitchen.
---
12″ Data Recovery Portable Clean Room
1,200 cubic inches of very clean air
The 12-inch Mini Portable Clean Room provides a reduced particulate environment for data recovery and electronics repair. It also functions well for medical and forensic applications that require clean air but don't have a lot of free space for additional equipment. The Mini Portable Clean Room fits well into office environments.
---
18″ Data Recovery Portable Clean Room
Easy integration into existing workplaces
Our 18-inch wide Portable Clean Room Hood is a key asset for electronics repair and data recovery businesses.
Jamie Dunham, owner of Repair Proz, says using his portable clean room hood has increased the number of devices he's repaired by 15%-20%. Not only do Jamie's customers understand the value of this tool, but he is also able to offer a longer warranty than his competitors because he opens electronic devices in the uncontaminated air of the 18-inch wide clean room hood.
Brian Cometa at $300 Data Recovery says the Sentry Air clean room hood they use provides real benefits to them and to their customers. When they open a hard drive in a contaminant-free workspace, they can see for sure if the disk is or is not damaged. That helps their customers decide whether to repair or to replace the drive.

---
HEPA Filter Technology
Clean Workspace Air Starts with 4 letters: H-E-P-A
This familiar technology must be engineered for top performance:
• Non-woven fibers of varying diameters
• Number of pleats
• Depth of pleats
• Area of the filter air inlet
• Match filter qualities to airflow controller
Filter Efficiency Explained
The efficiency of HEPA filtration is often described in relationship to particles of 0.3 microns (300 nanometers) because particles of that size are the most difficult for HEPA media to trap. For example, we frequently write that HEPA filtration media is up to 99.97% efficient on particles 0.3 microns (300 nanometers) and larger.
What we don't say is equally important: HEPA is even more efficient at trapping particles of smaller and larger sizes, including nanoparticles.

---
Contact us
If you'd like more information about protecting the electronic devices you repair, give us a call at 1.800.799.4609, email us at sales@sentryair.com, or fill out the comment form below to have a Sentry Air Systems applications specialist contact you.
---
Related Links
Testimonial: Sentry Air portable clean room increased screen-repair business
Testimonial: $300 Data Recovery uses portable clean room for precise diagnosis
Video: Data Recovery Hoods – Portable Clean Rooms