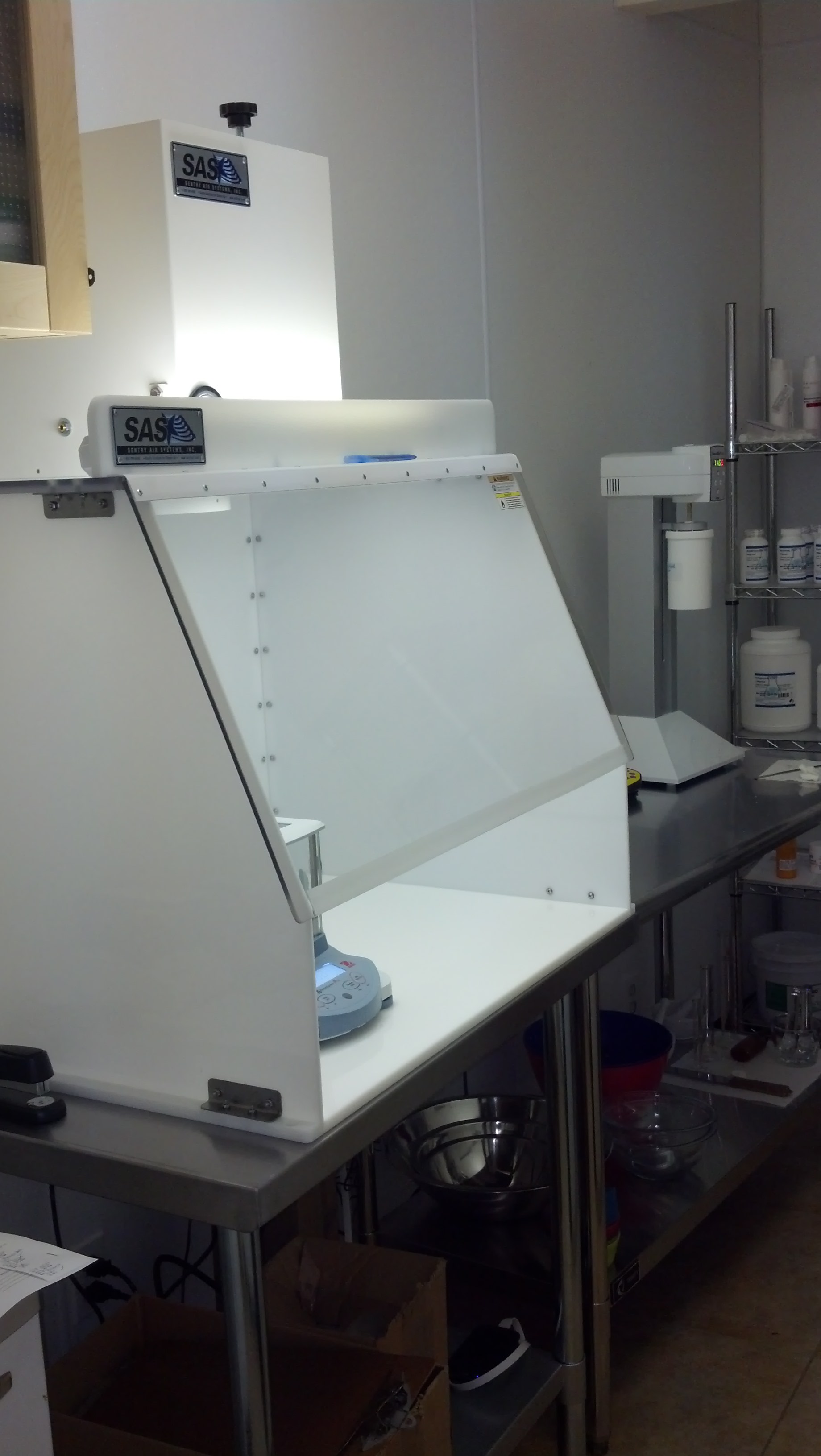 A local pharmacy in Houston, TX recently purchased one of our Ductless Containment Hoods for their specialty compounding application.
Like most compounding applications, their process generates fine powder-like particulate consisting of a variety of medication.
Without a source of air capture and filtration this particulate becomes airborne and may be inhaled by pharmacists or technicians; resulting in adverse health effects.
In an effort to create a healthier, cleaner work environment, the manager at this pharmacy purchased our 30-inch Wide Ductless Containment Hood [SS-330-DCH].
"Our hood allows us to ensure protection of our staff as we compound medications and it enables us to maintain compliance with standards. By having this hood we are better able to serve our patients and protect our staff." – Pharmacy Manager
In addition, the manager was impressed with the technical acumen of our sales team, "very informative and knowledgeable staff to answer all my questions, great customer service, and more than fair price."
Click here to learn more about pharmaceutical compounding, respective respiratory hazards and engineering safety controls.
If your pharmacy seeks respiratory protection, give Sentry Air a call at 800.799.4609, email sales@sentryair.com, visit our website or fill out the feedback form below.