Respiratory sensitizers are chemicals that lead to hypersensitivity of the airways following inhalation.1
The Occupational Safety and Health Administration (OSHA) sub-categorizes respiratory sensitizers within their Hazard Category based on weight of evidence on effects seen in either humans or study animals.
Sub-category 1A – Substances showing a high frequency of occurrence in humans; or a probability of occurrence of a high sensitization rate in humans based on animal or other tests.
Sub-category 1B – Substances showing a low to moderate frequency of occurrence in humans; or a probability of occurrence of a low to moderate sensitization rate in humans based on animal or other tests.
Respiratory sensitizers encountered in the workplace have been known to cause occupational asthma among affected workers.
Occupational Asthma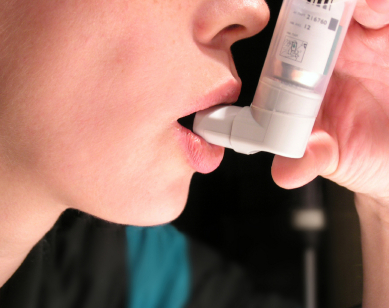 An estimated 11 million workers in a wide range of industries and occupations are exposed to at least one of the numerous agents known to be associated with occupational asthma. 2
Exposure to these agents will affect individual workers differently. Some workers may detect no side effects, some may find increased aggravation to existing allergies, and others may develop asthma-like symptoms for the very first time.
A respiratory allergy is a hypersensitivity reaction of the upper and lower respiratory tract to a protein or chemical xenobiotic with side effects including wheezing, breathlessness, tightness in the chest, bronchoconstriction, and/or nasal congestion.3
While many workers find these symptoms to subside outside of work, they can range from mild irritation to life threatening.
In an article entitled A descriptive study of work aggravated asthma, the authors compared cases reported to the National Institute for Occupational Safety and Health (NIOSH) from four state Sentinel Event Notification Systems for Occupational Risks (SENSOR) surveillance programs between 1993-1995 and found a total of 210 Work-Aggravated Asthma (WAA) cases and 891 New Onset Asthma (NOA) cases were reported.4
Mineral and inorganic dusts were cited as the most common exposure agent in WAA cases while diisocyanates exposure was more frequently reported in NOA cases. The services and manufacturing industrial categories together accounted for the majority of both WAA (62%) and NOA (75%) cases.
Respiratory Sensitizer Triggers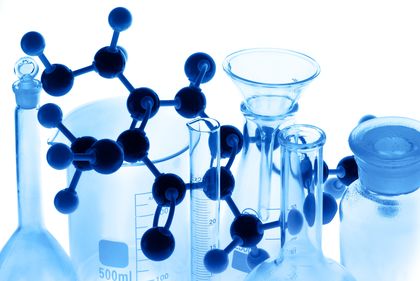 In occupational settings, respiratory allergy can be mediated by industrial compounds including high molecular weight (HMW) compounds, such as protein detergents, and low molecular weight (LMW) chemicals.3
In a book entitled Allergic Hypersensitivities Induced by Chemicals: Recommendations for Prevention, it lists low molecular weight respiratory allergens (Table 6-1) that possess electrophilic functionalities such as diisocyanates and acid anhydrides; functionalities that lend itself to becoming potential respiratory sensitizers.
2-hydroxy-1,4-naphthaquinone
Abietic Acid
Cyanuric Chloride
Hexamethylene Diisocyanate
Diphenyl Methan-4, 4'-diisocyanate (MDI)
Phthalic Anhydride
Piperazine
Plicatic Acid
Toluene 2,4 diisocyanate (2,4 TDI)
Toluene 2,6 diisocyanate (2,6 TDI)
Trimellitic Anhydride
Platinum Salts
Reactive Dyes (remazol black B dye)
The Cleveland Clinic website offers an additional list of low-molecular-weight agents that can cause occupational asthma with latency.5
Isocyanates
Wood Dusts
Anhydrides
Amines
Fluxes
Chloramine-T
Dyes
Persulfate
Formaldehyde, Glutaraldehyde
Acrylate
Drugs
Metals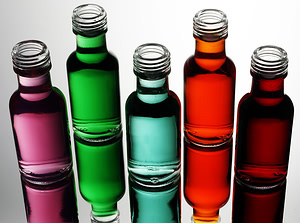 Many of these ingredients are found in common workplace applications such as enamel coatings, polyurethane foams, plasticizers, plastics, resins, pesticides, adhesives, disinfectants, and other industrial materials.
Long term exposure or acute short-term exposure to these ingredients via inhalation may lead to respiratory sensitization and even occupational asthma.
Regulating Respiratory Sensitizers
In the Boverhof et al. journal, the authors site a 2006 article that says "despite extensive research…there are currently no widely applied or fully accepted approaches to identify compounds with the potential to cause respiratory allergy."3
The Boverhof et al. journal goes on to say that there is a "pressing need to develop a model for the definitive identification of respiratory allergens," which can only come about through "effective communication and collaboration between stakeholders from industry, government and academia."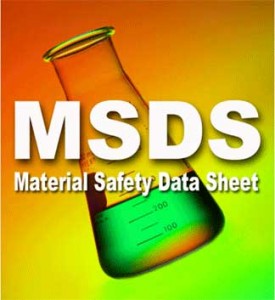 Without regulatory oversight, how are workers to protect themselves from respiratory sensitizers?
A good first step is a comprehensive industrial hygiene plan that includes source capture fume extraction and air filtration.
Some chemicals, when heated or evaporated, emit a nauseous odor that should not be inhaled. Whether you work with raw chemicals or solvents and epoxies comprised of several chemicals, it is important to have Safety Data Sheets (SDS/MSDS) on hand to evaluate each ingredient for their respiratory hazards.
Working within a ventilated, filtered enclosure greatly reduces operator exposure to chemical fume. If a hood or enclosure does not support the application, then a source capture fume extractor is the next best option.
By positioning a fume extractor close to the source of emission, fume and odors do not have a chance to escape into the ambient room air.
Source Capture Fume Extraction
Sentry Air Systems provides high quality air filtration solutions to customers in need of chemical fume control. We invite you to browse our website to see more about our products.
We also design and built custom fume hoods to meet customers' needs. To view a sampling of our custom hoods, watch this short video on our YouTube channel.
Contact Sentry Air
If your workplace is in need of source capture fume extraction please contact our technical sales specialists, they will work with you to determine the best solution. You can contact them at 800.799.4609, sales@sentryair.com, or by filling out the feedback form below.
Previous Blog Articles
Sources