Portable labs have unique needs when it comes to outfitting their trailer with equipment and tools. While space is tight, technicians and researches still need most of the same supplies found in brick and mortar labs. Items in particular are fume hoods and clean spaces. Fume hoods and fume extraction units help filter out hazardous chemical vapors and particulate while clean spaces create a "dust free" environment to protect samples from contamination. This blog touches on 5 reasons why Sentry Air Systems' line of fume extractors and clean spaces are an ideal solution for labs on the go.
Small Footprint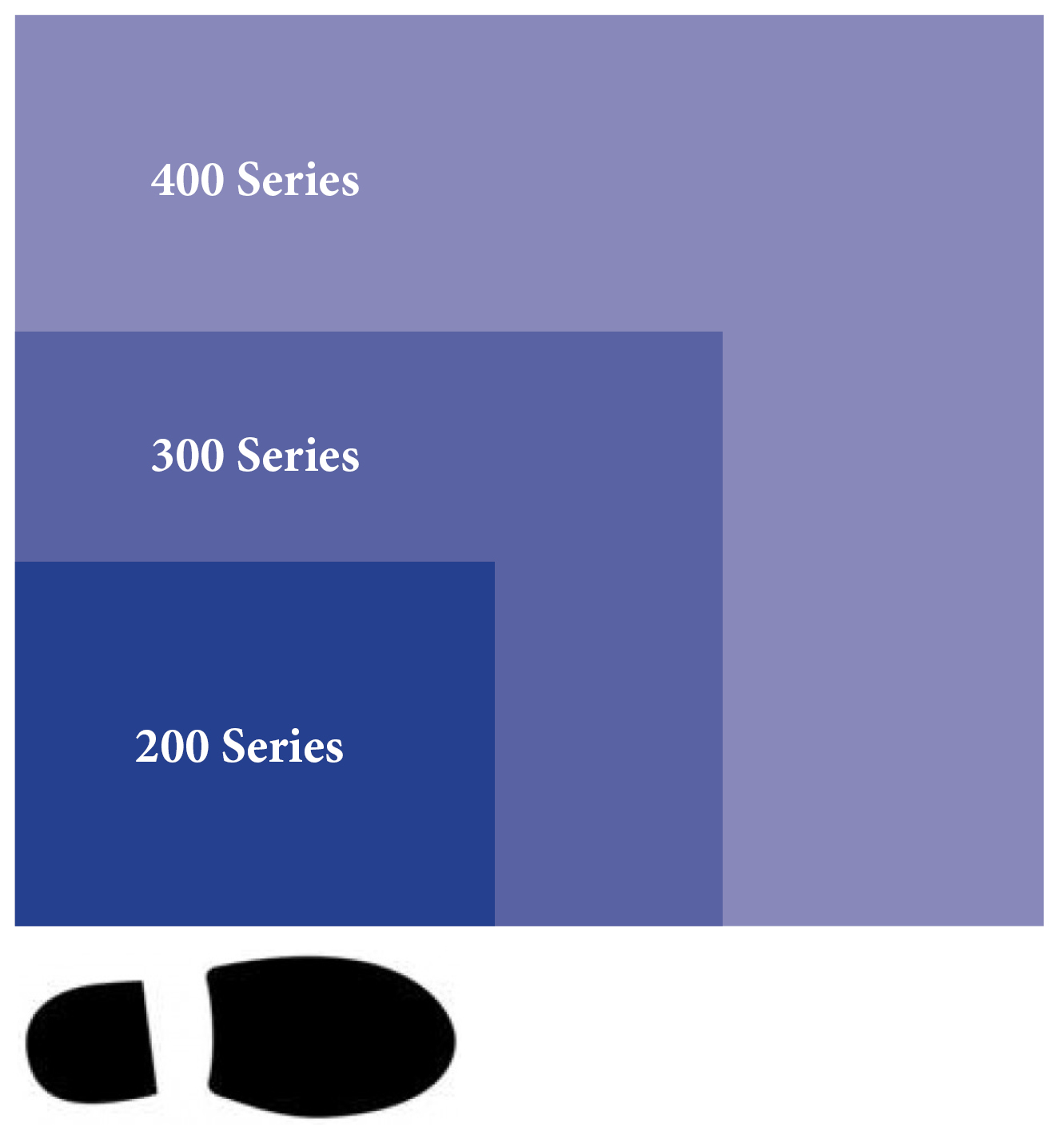 The compact size of our units is ideal for tight spaces. Our 200 series requires approximately half a square foot while our 400 series only needs about 3 square feet.
Our 200 and 300 series benchtop units are perfectly sized for standard counter depths. If table space is crowded, our floor units with flex arms can be placed next to a workstation so that the flex arm positions near the fumes to be extracted.
When not in use, these units can be stored underneath countertops, inside cabinets or placed in a corner.
Modular Design
Our design philosophy of Simple Solutions for Cleaner Air is evident in how modular and adaptable our units are.
For example, let's say you purchase a benchtop Series 300 Table Sentry and a year later you reorganize your lab and need the unit on the floor instead. With the purchase of a few parts you can quickly transform your table sentry into a Series 300 Portable Floor Sentry.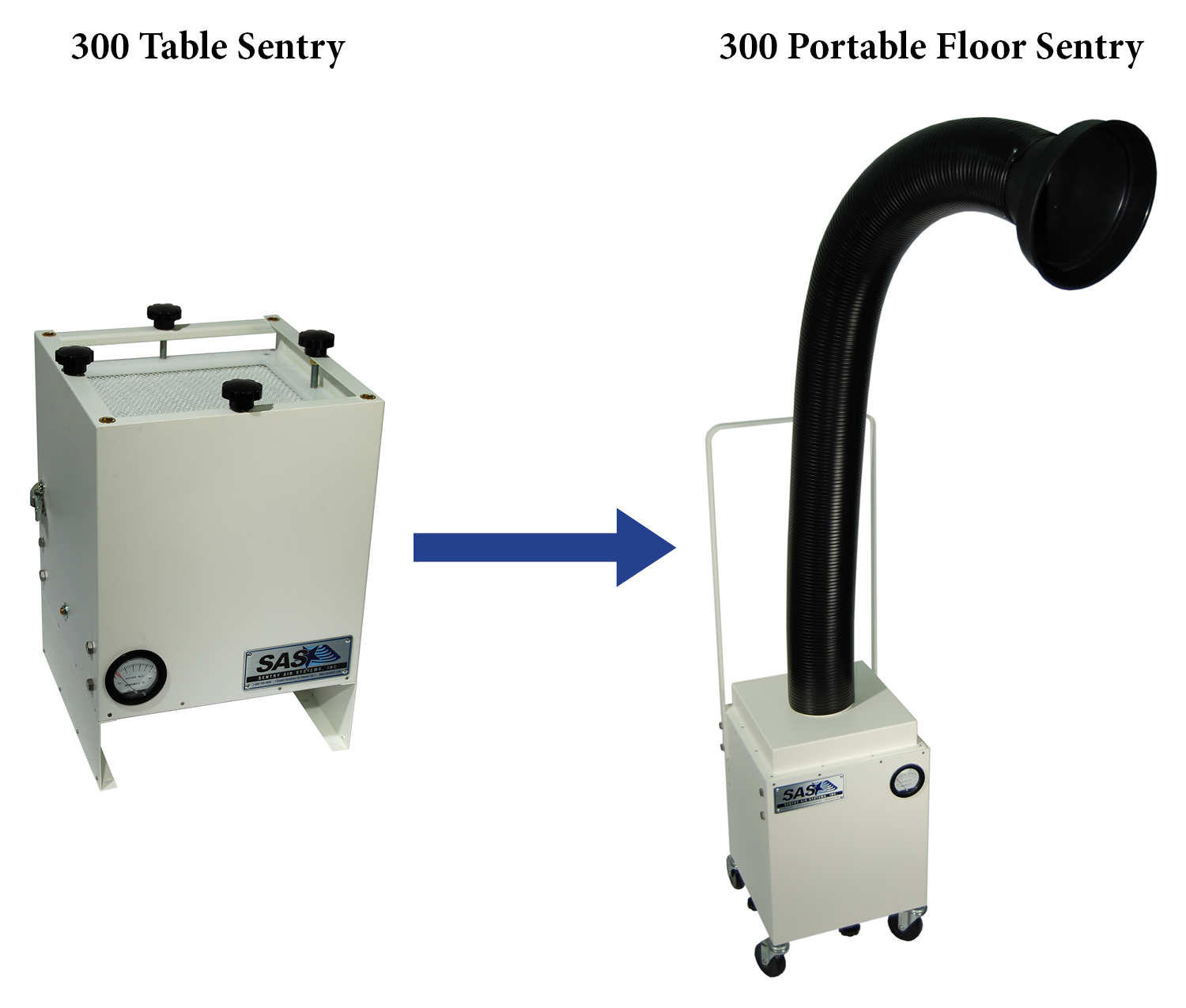 Energy-Efficient
When planning and designing a mobile laboratory, energy production and consumption are important elements to consider. To reduce the amount of energy needed to operate the lab, it is important to utilize equipment with low power consumption.
All of our units are designed with energy-efficiency in mind. Our 200, 300 and 400 series units only require 0.3, 2 and 2.5 amps respectively. When compared to other fume extractors, our units offer some of the lowest power consumption on the market. The below chart gives an estimated annual runtime cost for long-term operation of our units.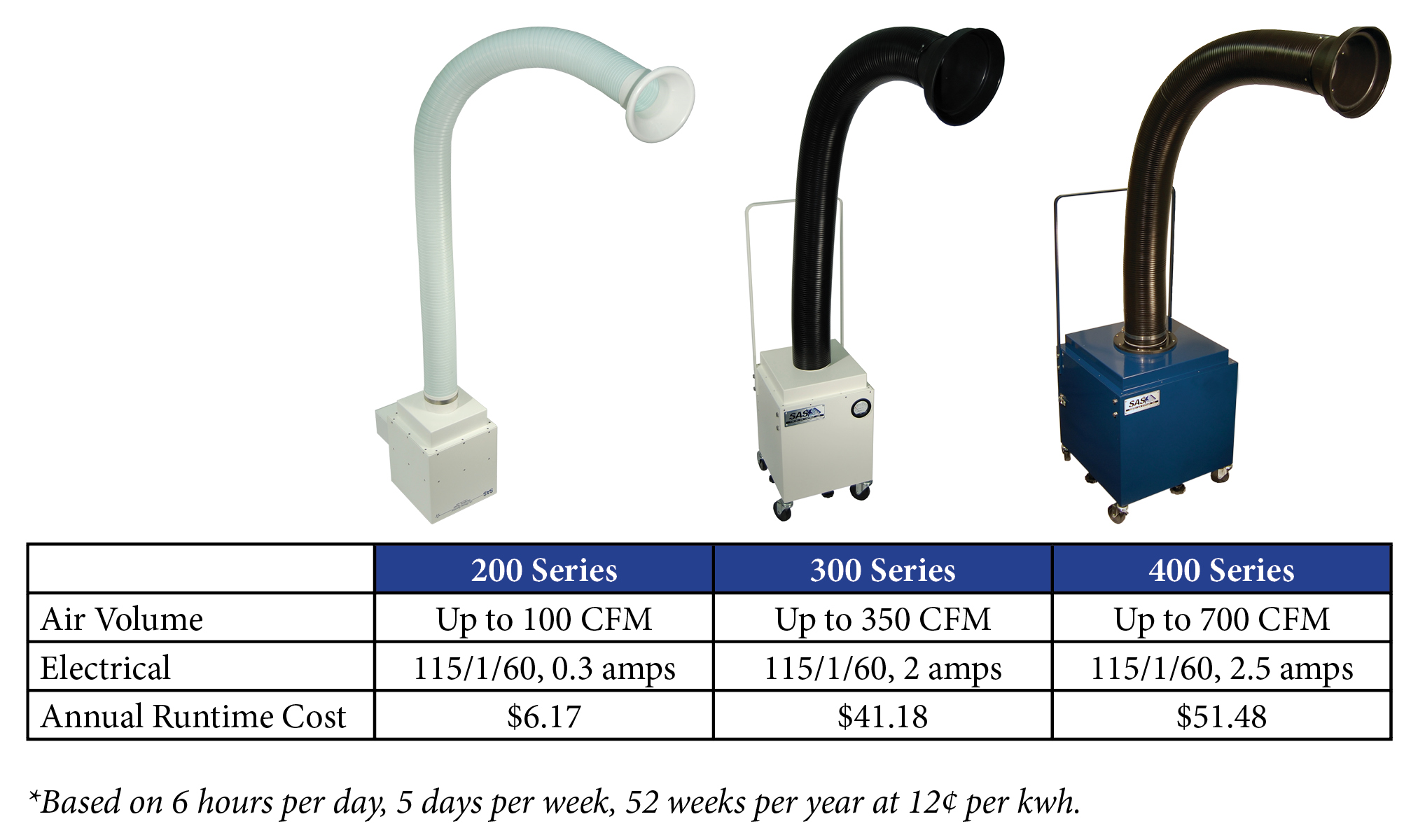 In addition to low power consumption, all of our units come with a standard 3-prong power cord. This plug-and-play installation is ideal for labs on the go as no special electrical outlets are required.
Ductless Filtration
When working with powders and chemicals in an enclosed trailer, air filtration and circulation are important for air quality. Attempting to duct outside may not be the most feasible option, so a ductless filtration unit is a logical solution.
Sentry Air Systems' ductless filtration technology uses high quality particle and carbon filters to trap hazardous particulate and chemical odors which better protect the operators' breathing zone.
Negative pressure units pull contaminants from within the work zone through filters and exhaust cleansed air. Positive pressure units pull ambient room air into filters then push cleansed air into the work zone.
UL-ListedOur 300 Series fume extractors are UL-Listed under the 61010-1 Safety Standard for Laboratory Equipment. These units underwent stringent testing for a variety of characteristics including durability, flammability, and electrical safety. Before shipment, our UL units are inspected per standard requirements and are subjected to two tests: Grounding Continuity and Dielectric Voltage Withstand
Related Blogs
Our blogsite is full of articles related to laboratory fume control, we encourage you to read more about possible solutions for your mobile lab needs.
Below is a collage of several Sentry Air units working in a lab setting to show our modularity and adaptability.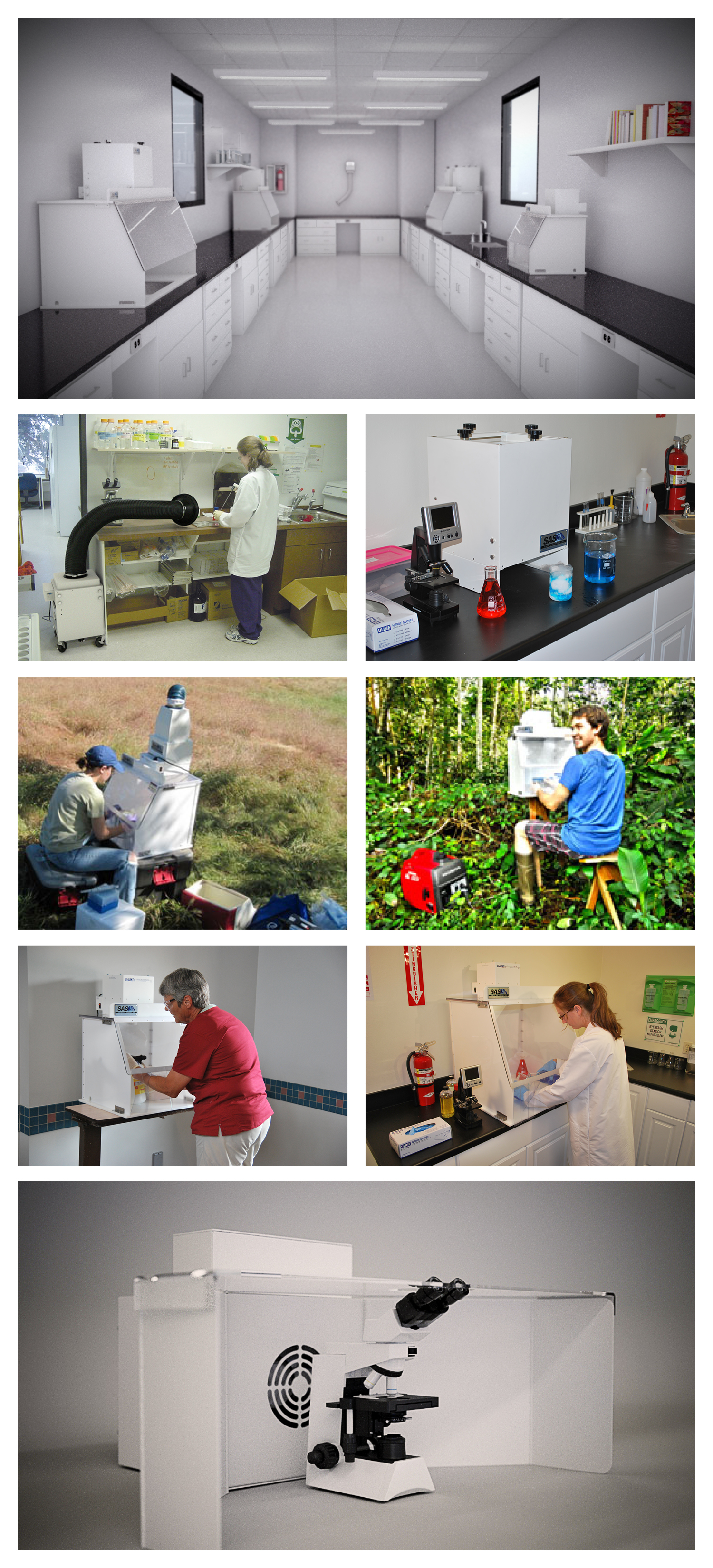 Contact Us
For more information or to speak with one of our technical sales representatives, please call 800.799.4609, email sales@sentryair.com or fill out the feedback form below.
Resources
Need a lab on site NOW?
http://www.slideshare.net/SentryAirSystems/need-a-lab-on-site-now