Many applications across several industries require the use of a clean room.
Simply put, a clean room is a controlled environment with a low level of air pollutants like dust, vapors, aerosols and biological microbes.
These environments vary in levels of sterility based on the application being performed. The more delicate the application, the more sterile the environment has to be.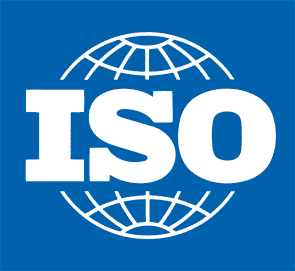 The International Organization for Standardization (ISO) has established guidelines for the various classes of cleanrooms. Classes are based on the maximum amount of particles allowed per cubic meter at a certain particle size.
The below chart outlines these class standards:
ISO 14644-1 Cleanroom Standards
CLASS
Maximum Particles / m3
FED STD 209E Equivalent
≥0.1 µm
≥0.2 µm
≥0.3 µm
≥0.5 µm
≥1 µm
≥5 µm
ISO 1
10
2.37
1.02
0.35
0.083
0.0029
–
ISO 2
100
23.7
10.2
3.5
0.83
0.029
–
ISO 3
1,000
237
102
35
8.3
0.29
Class 1
ISO 4
10,000
2,370
1,020
352
83
2.9
Class 10
ISO 5
100,000
23,700
10,200
3,520
832
29
Class 100
ISO 6
1.0 x 106
237,000
102,000
35,200
8,320
293
Class 1,000
ISO 7
1.0 x 107
2.37 x 106
1,020,000
352,000
83,200
2,930
Class 10,000
ISO 8
1.0 x 108
2.37 x 107
1.02 x 107
3,520,000
832,000
29,300
Class 100,000
Modular cleanrooms come with big commitments
Implementing a modular cleanroom can be a daunting task.
Many considerations must be made including space, floor plan, materials, application, number of air changes and installation, among many others. Each of these considerations impact the total cost.
While a modular clean room is effective and in most cases built-to-suit, they are costly investments that need dedicated real estate in a building and often require maintenance and user training.
Some applications require full clean room systems in order to comply with specified industry standards. However, for applications that don't mandate an entire room, a portable clean room hood is an excellent, far more cost-effective solution.
Avoid sticker shock with a portable hood
Depending on a variety of factors, the average clean room can cost anywhere from $180/sqft to $2,800/sqft not including shipping and installation costs.
If your application requires a Class 5 environment but are having a hard time swallowing the hefty price tag, consider a Sentry Air Systems Portable Clean Room Hood (PCR).
Our PCRs offer the same ISO Class 5 protection at a fraction of the cost. These positive-pressure mobile workstations come in a variety of widths and utilize a high quality HEPA filter to scrub incoming air of contaminants.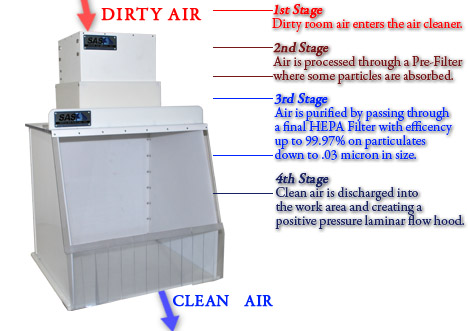 Sentry Air Systems has successfully provided ISO Class 5 PCRs to a variety of applications including:
Tissue culture
Electronics Manufacturing
Forensics Processing
Semiconductors
Other Laboratory, Medical, Research, and Industrial Manufacturing Processes
Benefits of a mobile workstation
With plug-and-play operation and zero ductwork, Sentry Air's PCRs are an economical, easily implemented solution for creating a sterile work environment.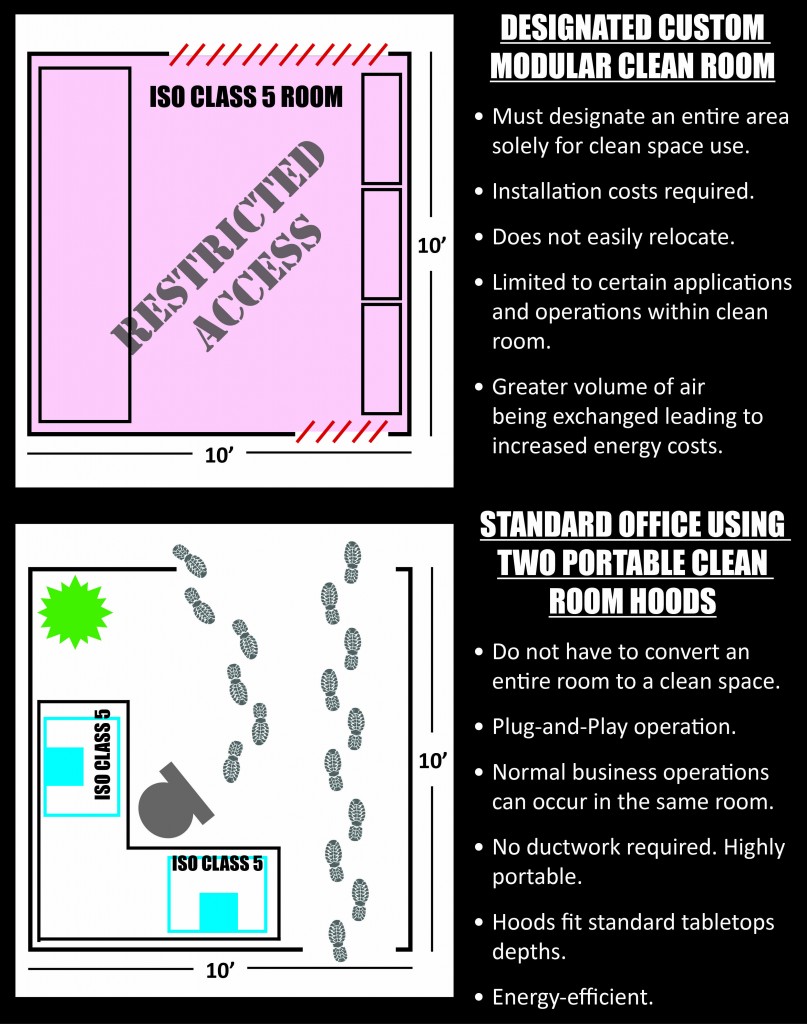 Sentry Air PCRs come in standard widths of 12", 18", 24", 30" and 40" and can be customized for unique applications.
Our PCRs have been used in university research labs, medical offices, electronics labs, and even the Peruvian Amazon.
Request a Free Quote
For more information on our Portable Clean Room Hoods, contact Sentry Air at 800.799.4609, email sales@sentryair.com, visit our website or fill out the feedback form below.